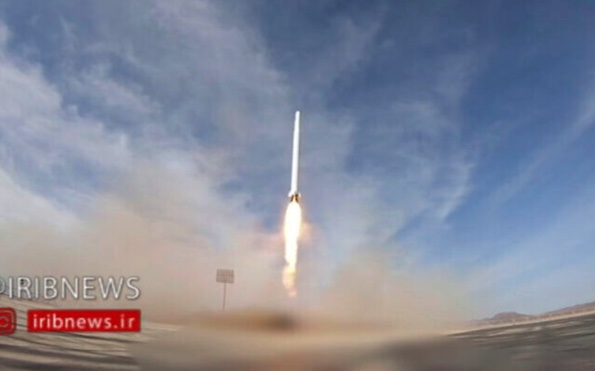 In The News
Iran's Revolutionary Guard launches 2nd satellite, state media reports
Iran's paramilitary Revolutionary Guard launched a second satellite into space, state media reported Monday, just as world powers awaited Tehran's decision in negotiations over the country's tattered nuclear deal.
State television identified the launch as taking place in its northeastern Shahroud Desert, without specifying when. However, it came as Iran's top diplomat at the monthslong talks suddenly flew home late Monday for consultations, a sign of the growing pressure on Tehran as the negotiations appear to be nearing their end.
The Guard said the Noor-2 satellite reached a low orbit of 500 kilometers (310 miles) above the Earth's surface on the Ghased satellite carrier, IRNA reported. It described the Ghased as a three-phase, mixed fuel satellite carrier.
The Guard did not immediately release photos or video of the launch.
US officials did not immediately respond to a request for comment and an American-maintained catalogue of space objects did not note a new Iranian launch this month. The launch comes days after satellite pictures suggested Iran's civilian program suffered another failed launch.
Read More: Times of Israel