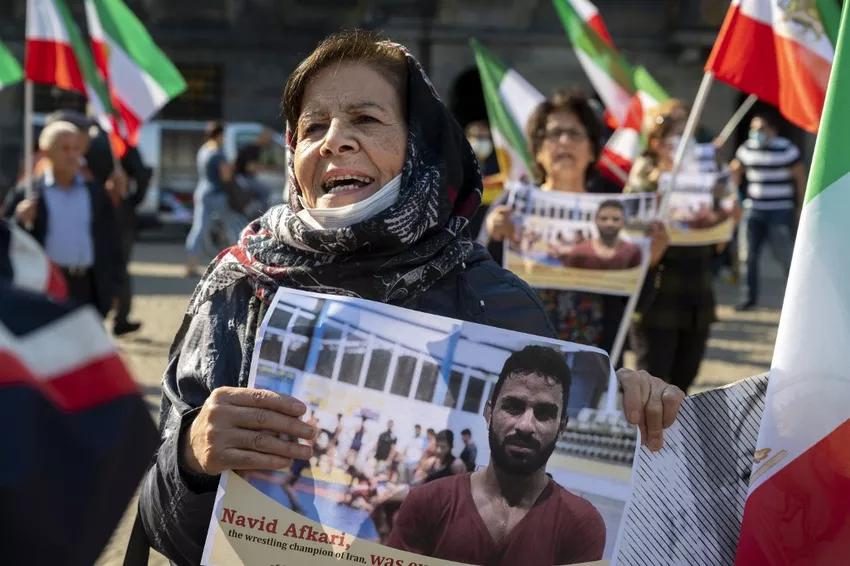 Iran
Iran's Regime To Execute Another Champion Wrestler
01/10/2021
The Iranian state's opaque judiciary is slated to execute a second champion wrestler after it engaged in the widely criticized wrongful hanging of Greco-Roman wrestler Navid Afkari in September for his role in protesting regime corruption.
Mehdi Ali Hosseini, 29, from the city of Andimeshk in the province of Khuzestan, was arrested in 2015 and charged with murder during a group brawl.'
His execution is imminent, according to family members cited on the Persian-language website of Deutsche Welle, a German state-owned international broadcaster.
The victim's family has not agreed to pardon the athlete for alleged murder, the DW website reported.
Hamid Sourian, the Iranian gold medalist Greco-Roman wrestler at the 2012 London Olympics and vice president of the Iranian Wrestling Federation, has called for the execution to be prevented.
"I beg Dr. Gholami Gheibi, who is one of the prominent doctors in Dezful, as the father of the victim, to please God" rescind the death penalty, he reportedly said.
Read More: Jerusalem Post