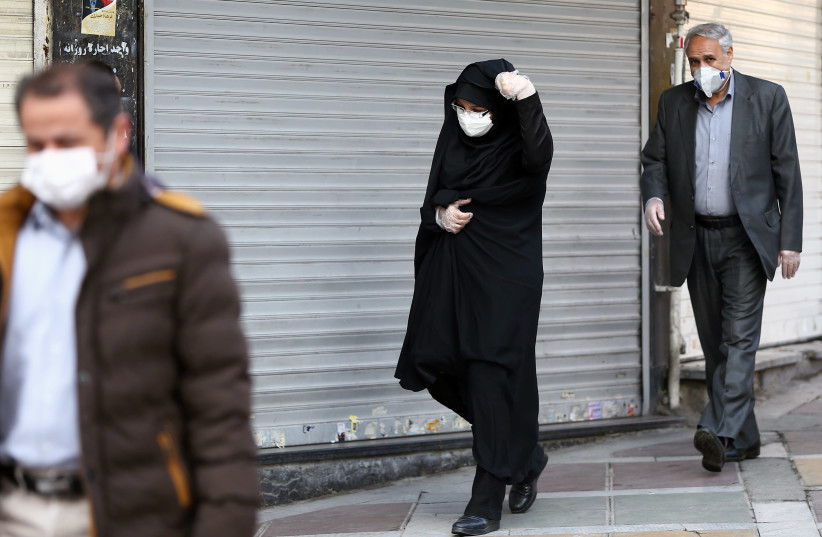 Antisemitism
Iran's Regime Pushes Antisemitic Conspiracies About Coronavirus
Iran's Press TV, which represents the regime's English-language propaganda, has been pushing antisemitic conspiracies about the coronavirus to distract from the mullah regime's mishandling of the pandemic.
On Sunday, Iran's Health Ministry reported 49 new coronavirus deaths, the highest single-day toll of those killed by COVID-19 in the country since mid-February. As of press time, Tehran has acknowledged 194 Iranians have died from the fast-spreading disease. But observers believe the true number may be far higher.
Over the last several days, Iran has pushed several reports claiming that "Zionists" were behind the coronavirus. Press TV also quoted the same website that was at the center of an antisemitic article from 2017 that claimed "America's Jews are driving America's wars."
On March 5, Press TV claimed that "Zionist elements developed a deadlier strain of coronavirus against Iran." Although the report claimed to reference a foreign "academic," it fits the pattern of Iran using foreign experts to give the regime's own views a patina of authority. The agenda of Tehran has been three-fold since the coronavirus outbreak began to affect Iran in mid-February. Iran initially denied that there was a virus outbreak so that it could increase voter turnout for the February 21 election.
Read More: Jerusalem Post