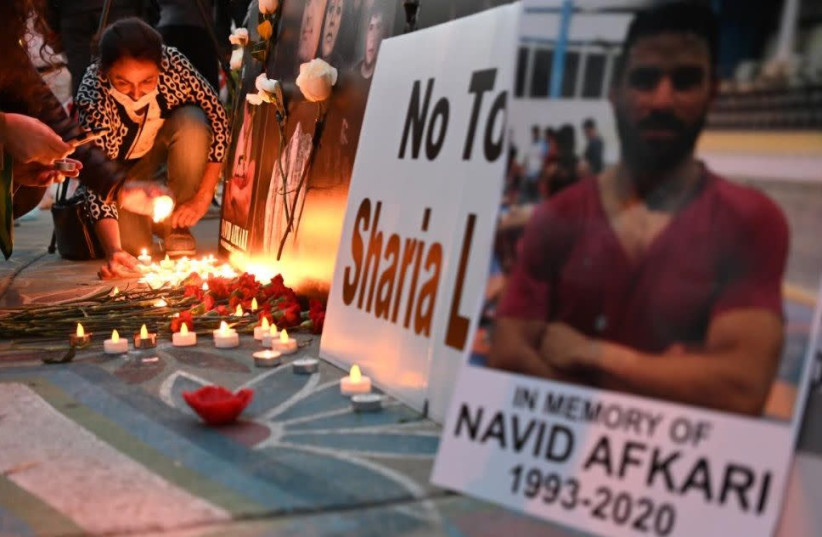 Iran
Iran's Regime Destroyed Grave Of Executed Champion Wrestler
12/19/2020
The Islamic Republic of Iran continued its violent repression of the executed champion wrestler Navid Afkari, desecrating his grave on Thursday after his brother and father were arrested during a visit to the cemetery.
Afkari's sister Elham posted a photograph of Navid's ravaged grave, writing on Instagram: "You can threaten, destroy, or arrest, what are you going to do with Navid's name and memory in people's hearts?"
Iran's regime, according to Western governments and human rights organizations, imposed an extrajudicial hanging on Afkari in September for his role in protesting regime corruption in 2018.
The regime sentenced him to death for an "act of war against God" for his participation in demonstrations against miserable economic conditions in Iran.
The clerical regime of Supreme Leader Ali Khamenei claimed without evidence Afkari killed a security officer who monitored the protests.
The Jerusalem Post reported on Thursday that Navid's father Hossein Afkari and his brother Hamid were cleaning the area around the wrestler's gravewhen they were arrested. They were released later in the day.
The destruction of Afkari's grave electrified social media with a new wave of outrage directed at Tehran's clerical rulers. "After executing innocent #NavidAfkari, a champion wrestler, and imprisoning his 2 brothers, Islamic Republic of Iran has now desecrated Navid's grave. He's not even allowed to rest in peace. How much more should this poor family suffer? The world, hear this family," tweeted Masih
Read More: Jerusalem Post