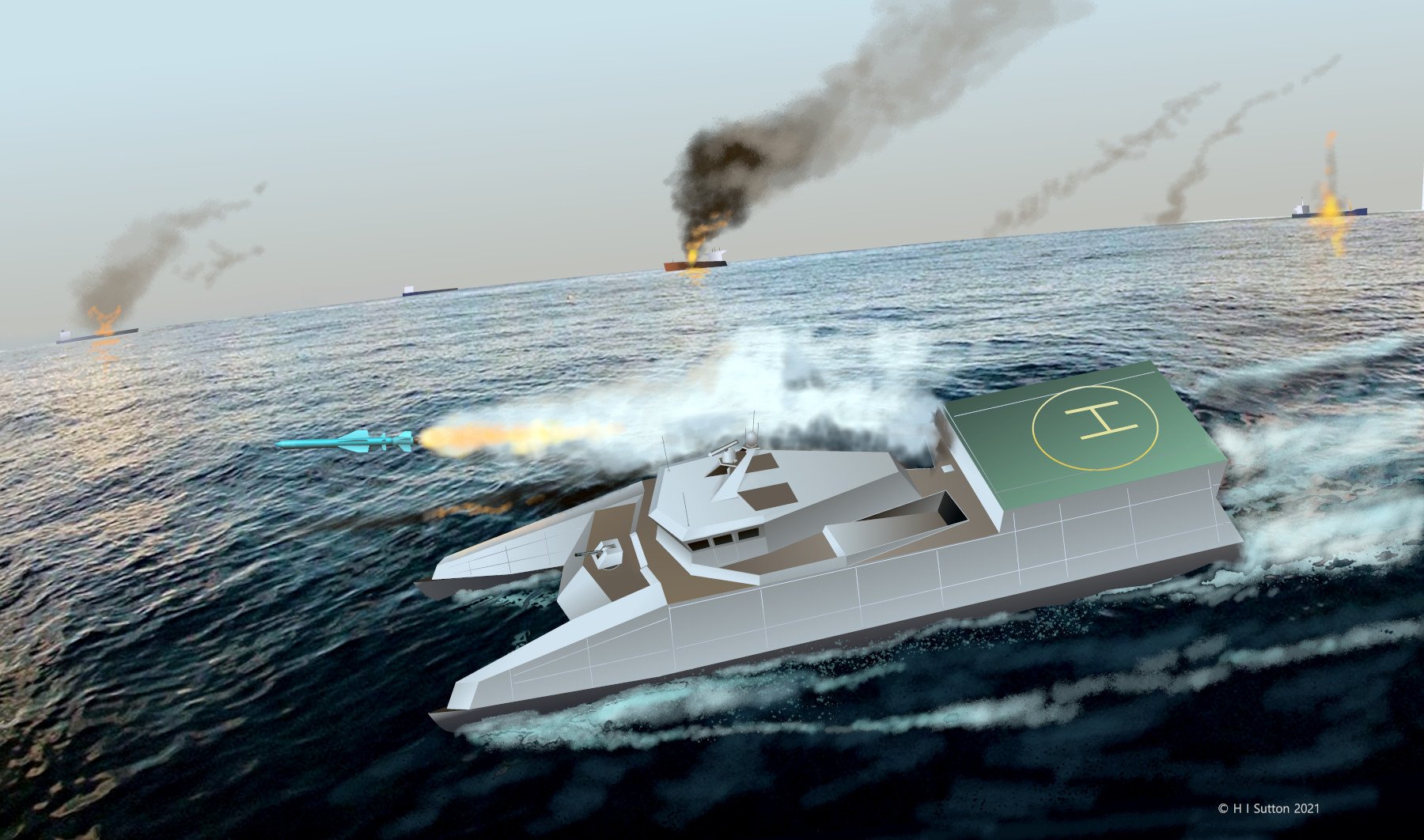 Iran
Iran's new missile corvette could reshape naval doctrine
03/31/2021
Iran's Islamic Revolutionary Guard Corps Navy (IRGC-N) is building a new class of warships, as first reported in Naval News last week based on satellite imagery. The catamaran design appears relatively large, modern and capable compared to existing IRGC commercial-based designs.
The sectarian arm of the Iranian military's move to more substantial warships may be part of a wider effort by the IRGC-N to gain conventional naval capabilities more in line with the regular IRIN (Islamic Republic of Iran Navy).
According to satellite imagery, at least three of the new type are under construction simultaneously. One is being built at the Shahid Mahallati Shipyard in Bushehr. Another is in a small boatyard near Bandar Abbas. A third is under construction at a new shipyard near Shib Deraz – on the island of Qushm – that may also be involved in submarine construction, according to analysts.
The vessels have been provisionally identified as the Shahid Soleimani-class, named in memory of Qasem Soleimani. Soleimani was the head of the IRGC's Quds Force, a branch responsible for unconventional warfare and intelligence in other countries. He was killed in a U.S. drone strike on Jan. 3, 2020. He is seen as a martyr by the IRGC, hence 'Shahid' – the Farsi word for martyr – in the ship class name.
The Shahid Mahalas Shipyard is the same builder that is responsible for the IRGC's existing large catamaran warship, IRIS Shahid Nazeri. The designs do appear to be related with some family resemblance but the new boats are larger. From the available satellite images, they appear to be shaped to be low-observable by radar.
Read More: USNI News