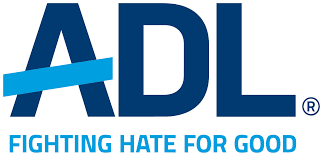 Antisemitism
Iran's Hispan TV Follows Press TV's Footsteps With Live Stream On YouTube
Hispan TV, the Iranian government's Spanish-language satellite news network, began a live stream of its network on YouTube one week ago. Like its English-language sister station Press TV, Hispan TV regularly broadcasts anti-Semitic and anti-Zionist conspiracy theories.
Hispan TV's use of YouTube to live stream its broadcast, which originates from the offi­cial Hispan TV Nexo Latino network, follows the disabling of Press TV's live stream on YouTube.
ADL exposed Press TV's YouTube stream in July, a day after it was launched. ADL also contacted YouTube regard­ing con­cerns about Press TV using YouTube as a con­duit for the per­va­sive anti-Semitism the Iran­ian media out­let is known for.
As E.U. and U.S. sanctions have increasingly tightened on Iran, the Islamic Repub­lic of Iran Broad­cast­ing (IRIB), Iran's state broad­caster that pro­duces Hispan TV and Press TV, has tried to bypass sanctions by providing live feeds of its networks through YouTube. At present, YouTube lacks an effective flagging system for live feed technology.
Increasing its influence in Latin America has been a strong feature of the Iranian government's foreign policy in the last decade, and Hispan TV serves as a platform to spread Tehran's conspiracy theories, Holocaust denial and anti-Semitism.
Read More: ADL