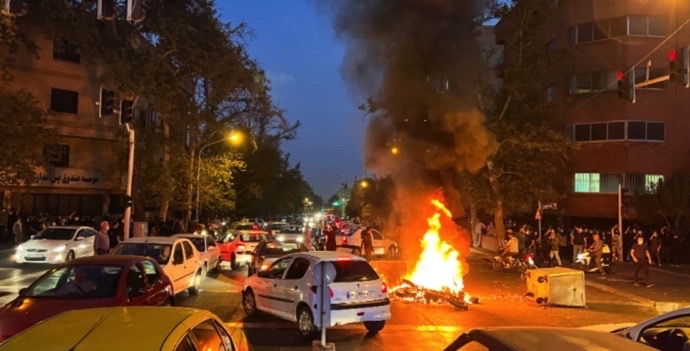 In The News
Iranians Keep Up Protests Over Mahsa Amini Death Despite Growing Death Toll
Iranians kept up anti-government protests on Wednesday despite an increasingly deadly state crackdown, social media reports showed, as Supreme Leader Ayatollah Ali Khamenei dismissed the demonstrations as "scattered riots" planned by Iran's enemies.
Protests ignited by the death of 22-year-old Mahsa Amini while in the custody of Iran's morality police on Sept. 16 have turned into one of the boldest challenges to the clerical leadership since the 1979 revolution.
A crowd of at least 100 people blocked a road in central Tehran, shouting "by cannon, tank or firecracker, mullahs must get lost", one video showed. Another video showed dozens of riot police deployed in a Tehran street where a fire was burning.
Tear gas was fired during a protest outside the lawyers association in Tehran, where demonstrators who appeared to number in the dozens had chanted "women, life freedom", videos posted on social media showed.
Read More: The Algemeiner