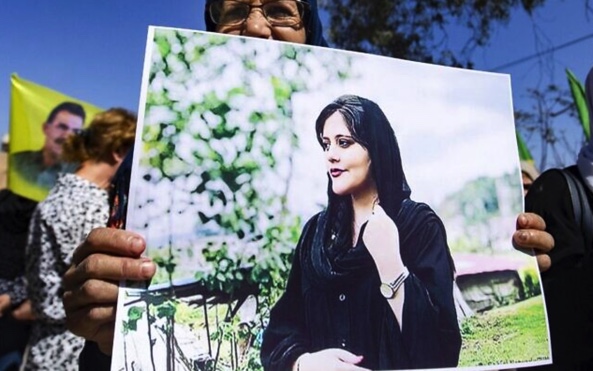 In The News
Iranians hold 12th night of protests; ex-president Rafsanjani's daughter arrested
TEHRAN — Iranians on Tuesday staged a 12th straight night of protests over the death in custody of Mahsa Amini, in defiance of a crackdown that a rights group says has killed more than 75 people.
The women-led demonstrations flared after the 22-year-old Kurdish woman died in the custody of the notorious morality police for reportedly not observing the Islamic Republic's strict dress code.
On Tuesday authorities arrested the daughter of ex-president Akbar Hashemi Rafsanjani for inciting protests, the Tasnim news agency said.
"Faezeh Hashemi has been arrested in the east of Tehran by a security agency for inciting rioters to street protests," Tasnim reported, without elaborating.
Hashemi, a former lawmaker and a women's rights activist, has had previous run-ins with the law in the Islamic republic.
Read More: Times of Israel