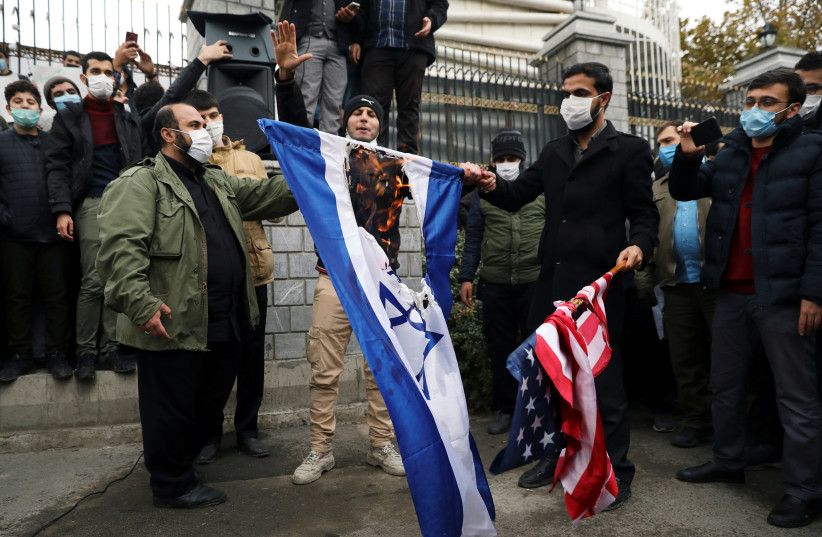 Iran
Iranian Textbooks Full Of Antisemitic, Anti-American Content – ADL
02/11/2021
Iranian state textbooks were found to be full of antisemitic and anti-American content in a new report by the Anti-Defamation League (ADL) released on Thursday.
In the first report of its kind in the past five years, ADL examined Iranian textbooks, with a focus on documenting antisemitism, incitement to violence and the promotion of hate. 
The ADL stressed that it is important to document educational materials in order to "confirm if and how such messages are in fact being propagated today, to justify greater public awareness about this issue, and to inform policymakers in Washington and around the world about the extent, nature, and importance of responding to this challenge."
The report found that Iranian state textbooks strenuously militarize the country's youth, indoctrinating them for war. Entire courses in the state curriculum are dedicated to "Defense Preparation" and militant messages are present throughout the curriculum, including in history and religious lessons. Incitement to hatred against Jews and Israel and anti-imperialist messages against the US and other countries are present in history, religion and social studies as well.
Despite continued claims by the Iranian government that its enmity is against Israel and not the Jewish people, state educational material teaches hateful messages about Jews in both ancient and modern history, with Jews depicted in accordance with a wide range of antisemitic myths and tropes.
Read More: Jerusalem Post