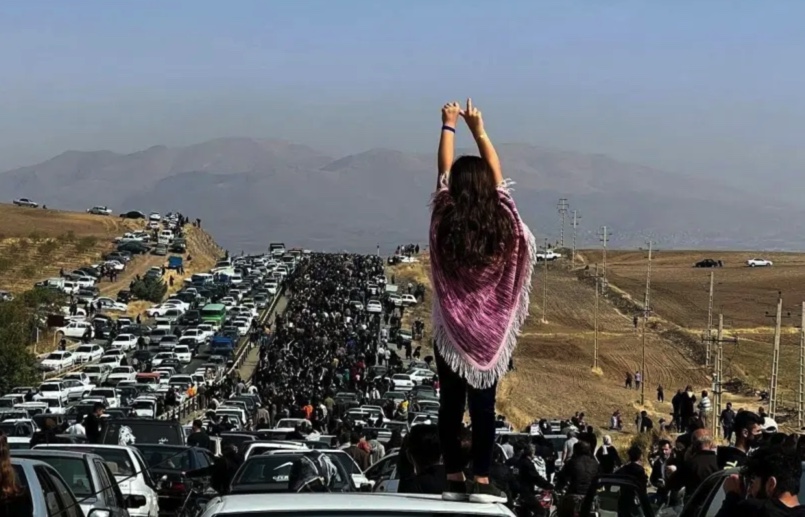 In The News
Iranian teen girl beaten to death by police for tearing Khomeini's photo – report
An Iranian girl in middle school was beaten to death after police officers found a torn-up photo of former Iranian Supreme Leader Ruhollah Khomeini in one of her schoolbooks, local news outlet in the Sistan and Baluchestan Province Haalvsh reported on Sunday night.
The girl, identified as Parmis Hamnava, was at her school in Iranshahr in the Sistan and Baluchestan Province when security forces entered the school in order to search the books of the students, discovering the torn-up photo in Hamnava's textbook. According to Haalvsh, security forces severely beat Hamnava in front of the other students and she later died of her wounds in the hospital. The incident reportedly took place last week.
The security forces reportedly forced Hamnava's family and teachers to promise that they would not speak to the press about the incident before handing over her body to them to bury.
The IRGC-affiliated Tasnim News Agency rejected the report, claiming that there was no such student in the Iranian education system and that no students were killed in Iranshahr.
Read More: The Jerusalem Post