Iran
Iranian supertanker that US tried to seize is now heading toward Greece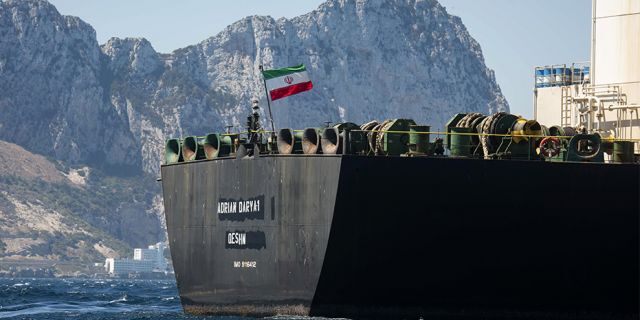 An Iranian supertanker with $130 million worth of light crude oil that the U.S. suspects is tied to a sanctioned organization has left Gibraltar and was heading Monday east into the Mediterranean Sea, with its next destination reported to be Greece.
The Iran-flagged Adrian Darya 1, previously named Grace 1, set course for Kalamata, Greece, with an estimated arrival on Aug. 25, according to ship-tracking service MarineTraffic. It wasn't immediately clear why the tanker would be heading there or whether the destination could change.
The vessel left Gibraltar late on Sunday after having been detained for a month in the British overseas territory for allegedly attempting to breach European Union sanctions on Syria. Gibraltar authorities rejected attempts by the U.S. to seize the oil tanker again, arguing that EU regulations are less strict than U.S. sanctions on Iran.
Gibraltar said it had been assured by Iran that the tanker wouldn't unload its cargo in Syria.
Iranian government officials have yet to publicly acknowledge the ship's next destination, or where it will discharge its cargo of 2.1 million barrels of crude oil. Iran has denied it was ever headed for Syria.
The tanker's release comes amid a growing confrontation between Iran and the West after President Donald Trump pulled Washington out of Tehran's nuclear deal with world powers over a year ago.
Read More: Fox News