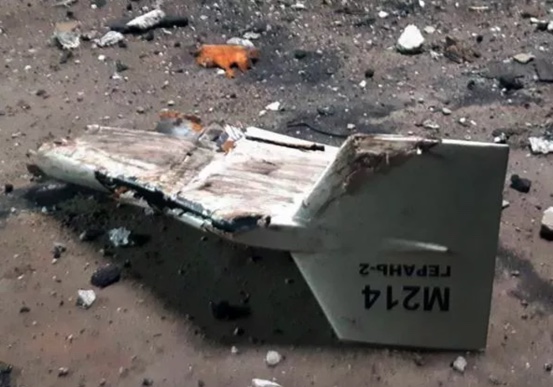 In The News
Iranian 'Suicide Drone' Used by Russia 'Eliminated' Near Kupiansk: Ukraine
Ukraine's armed forces said they have destroyed an Iranian-supplied "suicide drone" used by Russian troops on the battlefield near Kupiansk, in the Kharkiv region.
In a tweet shared by the country's Ministry of Defense, the Ukrainian military shared images of a wreaked weapon they say was a destroyed UAV Shahed-136 kamikaze drone. An inscription on the drone reads "M214 Gran-2" in Russian, but the name does not correspond to any known weapon in Moscow's arsenal.
"Despite the fact that Russians tried to disguise its approval by applying inscriptions in the Russian language, the shape of the wing fragments indicates that this is Shahed-136," said an article published by Ukraine's Defense Ministry.
If confirmed, this would be the first time that Ukrainian troops have encountered a weapon supplied by Tehran to Moscow.
Read More: Newsweek