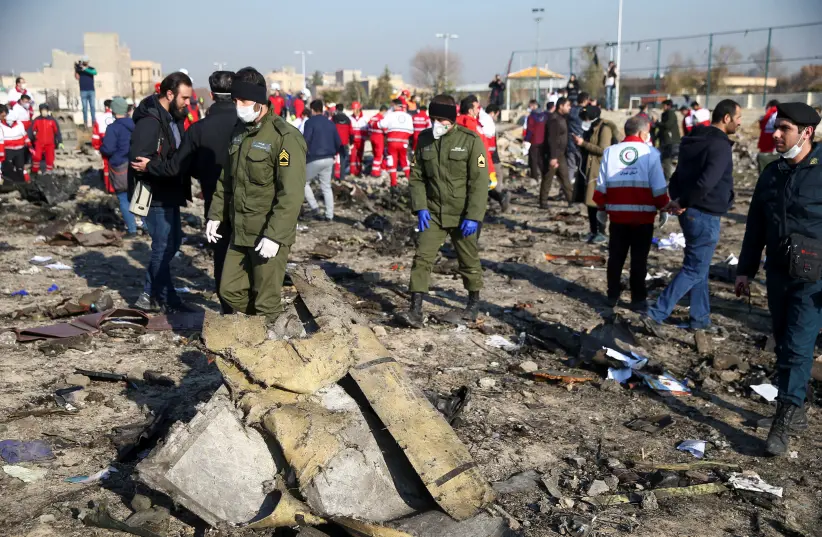 Iran
Iranian Regime May be Criminally Liable for Downing of Ukrainian Plane
Iranian authorities allowed commercial flights to fly in and out of Tehran while missiles were being fired, putting civilian lives at risk, as closing the airspace would have revealed the regimes' intention to strike US military bases in Iraq, the Canadian Broadcasting Corporation (CBC) has heard.
If the allegation is correct, the Iranian regime may be criminally liable for the deaths of those aboard the plane, a law professor has said.
The allegation was made by Hassan Rezaeifar, the former head of Iran's investigation into the downing of Flight PS752, during a 91-minute phone conversation with the husband of one of the victims of the errant attack.
Flight PS752 was departing Tehran en route to Kiev when it was struck by a stray Iranian missile, killing all 176 people aboard including 57 Canadians. The Iranian regime initially denied liability for the attack before admitting that the missile had been fired in error while attacking US bases in Iraq, in retaliation for the killing by America of Islamic Revolutionary Guard Corps (IRGC) Gen. Qasem Soleimani in early January.
But during the conversation on March 7, a recording of which has since been obtained by CBC, Rezaeifar told Javad Soleimani (no relation to the general), whose wife was killed in the attack, that the regime purposefully chose not to clear the airspace for fear of losing the element of surprise.
Read More: Jerusalem Post