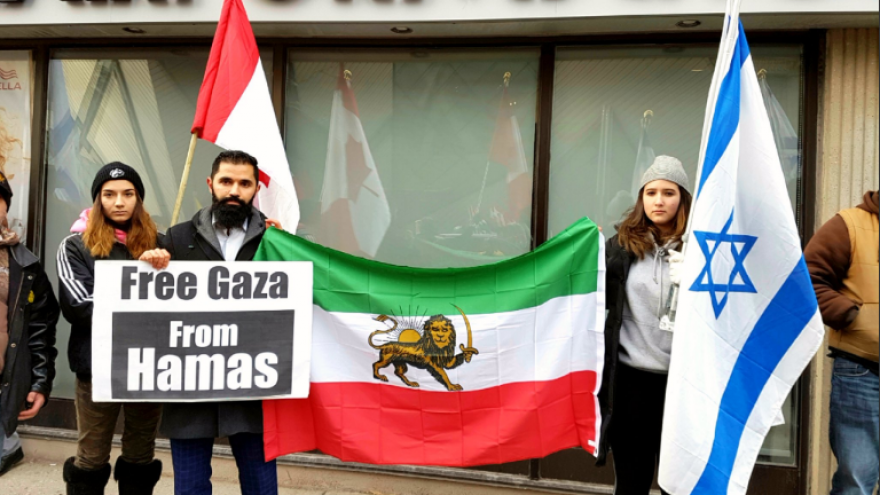 In The News
Iranian opposition activists defend Israel in latest round of conflict with Hamas in Gaza
05/20/2021
After more than a week since Hamas terrorists began launching rockets at Israeli cities, a growing number of non-Jewish Iranian activists, journalists and individuals in Iran and outside the country have been vocal in their support for the people of Israel.
Whether via social-media messages or by demonstrating alongside pro-Israel supporters in the United States and Canada, non-Jewish Iranians have also expressed support for peaceful co-existence between Israelis and Palestinians.
"I'm not saying Israel is a perfect country, but I support Israel because it's the only country in the Middle East that provides equal rights and opportunities to Jews, Christians and Muslims alike," said Ahmad Batebi, an Iranian non-Jewish activist and journalist. "As Iranians, our hearts break whenever we see the death of an innocent Palestinian or Israeli child. But we know that Israel does not intentionally seek to harm these children and only a sick terrorist group like Hamas uses them as human shields."
Batebi was one of thousands of Iranian Americans worldwide who posted messages of support for Israel on social-media outlets such as Twitter using the hashtag "I Stand With Israel" or "Hamas Terrorists.
Read More: JNS