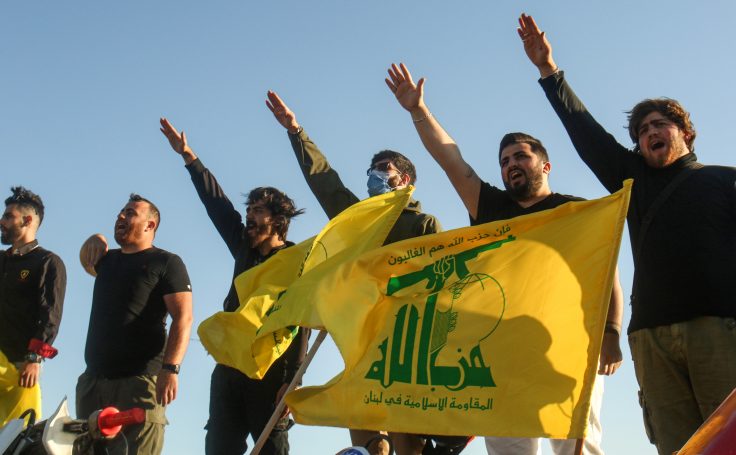 Hezbollah
Iranian Hezbollah Poised for Large-Scale Attack on Israel, Says Former IDF Officer
The Iranian terror group Hezbollah is laying the groundwork for a large-scale attack on Israel's northern border, according to new warnings from a former member of the Israel Defense Forces' Intelligence Corps.
Hezbollah forces have been building complex tunnels and amassing arms along Israel's northern border with Lebanon in recent months, generating concerns the Iranian-backed terror group is planning a large-scale attack reminiscent of its 2006 cross-border raid that resulted in the deaths of three Israeli soldiers and the capture of two others.
The militant group is consolidating its forces and conducting movements reminiscent of the lead-up to that 2006 attack, according to former IDF intelligence officer Sarit Zehavi, who spent 15 years in the Israeli military and now runs the Alma Research and Education Center, which has been investigating Hezbollah movements along the border area with Israel. Zehavi briefed reporters on the developing situation on Wednesday during a call hosted by Israel's Ministry of Foreign Affairs.
Despite the coronavirus pandemic, which has hit the Middle East particularly hard, both Iran and its affiliates in Hezbollah have communicated a growing desire to strike Israel. A series of mysterious explosions across Iran targeting its military and nuclear infrastructure have exacerbated tensions with Israel, which Tehran suspects of conducting the recent attacks.
Read More: Free Beacon