Iran
Iranian general: 'We plan to break US, Israel, cleanse world of their filth'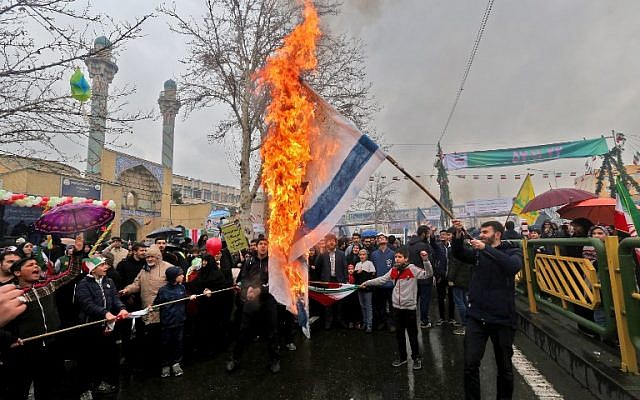 The deputy commander of Iran's Islamic Revolutionary Guard Corps says Tehran has plans "to break America, Israel, and their partners and allies" in worldwide attacks.
In a speech aired February 19 on Iran's IRINN TV, Brig. Gen. Hossein Salami said Iran was preparing to "fight them on the global level, not just in one spot. Our war is not a local war. We have plans to defeat the world powers," according to a translation published by the Washington-based MEMRI watchdog.
About a week earlier, on February 11, another top commander in the elite IRGC threatened to destroy two of Israel's largest cities if Iran is attacked by the United States.
"The United States does not have the courage to shoot a single bullet at us despite all its defensive and military assets. But if they attack us, we will raze Tel Aviv and Haifa to the ground," Brig. Gen. Yadollah Javani was quoted as saying at a rally marking the 40th anniversary of the Islamic Revolution by Tehran's state news agency IRNA, according to Reuters.
Top political and military leaders in Iran regularly call for Israel's annihilation, with a senior general recently claiming it would defeat the Jewish state "within three days" in the case of a war.
Read More: Times of Israel