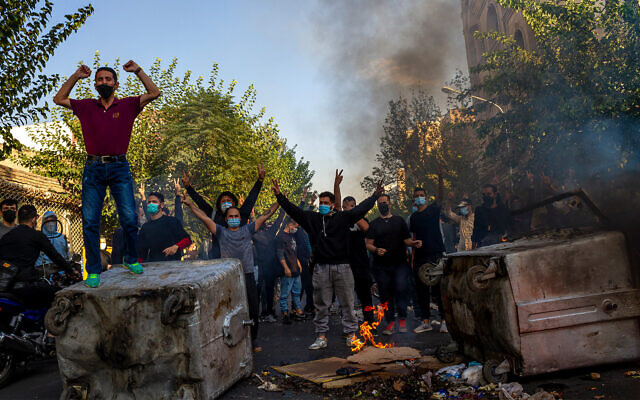 In The News
Iranian FM: Israel, Western agencies trying to foment civil war in country
Iran's foreign minister said Thursday that Israel and Western intelligence agencies were trying to foment civil war in the Islamic Republic, amid a number of recent attacks blamed on separatists and religious extremists, and continued protests against the regime.
"Multiple security services, Israel and some Western politicians who have made plans for civil war, destruction and the disintegration of Iran, should know that Iran is not Libya or Sudan," tweeted Hossein Amir-Abdollahian.
"Today, enemies have targeted the integrity of Iran and Iranian identity. The wisdom of the people has disappointed the enemy," he said.
Read More: Times of Israel