Hamas
Iranian commander threatens to 'raze Tel Aviv and Haifa' if US attacks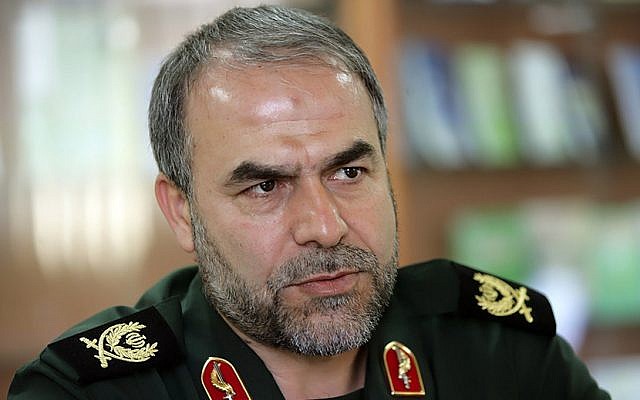 A senior commander in Iran's elite Islamic Revolutionary Guards Corps threatened on Monday to destroy two of Israeli's largest cities if the country is attacked by the United States.
"The United States does not have the courage to shoot a single bullet at us despite all its defensive and military assets. But if they attack us, we will raze Tel Aviv and Haifa to the ground," Brig. Gen. Yadollah Javani was quoted as saying by state news agency IRNA, according to Reuters.
Top political and military leaders in Iran regularly call for Israel's annihilation, with a senior general recently claiming it would defeat the Jewish state "within three days" in the case of a war.