Iran
Iran withdraws from nuclear deal, plans to enrich uranium 'without restrictions'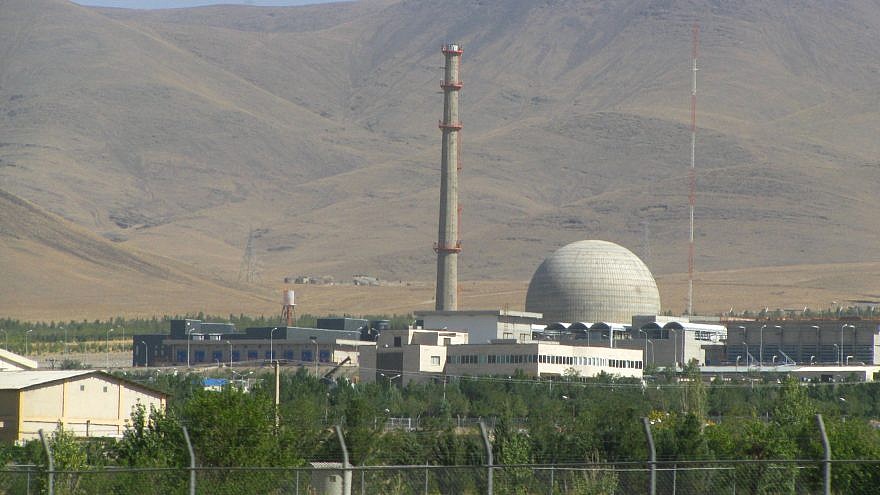 (January 5, 2020 / JNS) Iran announced on Sunday that it will enrich uranium "without restrictions" in what would be an apparent move to withdraw from the 2015 the Joint Comprehensive Plan of Action (JCPOA), commonly known as the Iran nuclear deal.
The development, reported by Iranian state TV, comes just days after the United States killed the head of Iran's Islamic Revolutionary Guard Corps' Quds Force, Maj. Gen, Qassem Soleimani, in an airstrike in Iraq on Thursday.
"As 5th & final REMEDIAL step under paragraph 36 of JCPOA, there will no longer be any restriction on number of centrifuges This step is within JCPOA & all 5 steps are reversible upon EFFECTIVE implementation of reciprocal obligations," tweeted Iranian Foreign Minister Javad Zarif, who also mentioned that Iran will still cooperate with the International Atomic Energy Agency (IAEA).
Ahead of Sunday's announcement, Iran has been installing dozens of advanced centrifuges to accelerate uranium enrichment, violating the 2015 agreement.
A centrifuge enriches uranium through spinning uranium hexafluoride gas.
Iran is allowed to operate solely 5,060 older IR-1 centrifuges, per the nuclear accord, which also allows the Islamic Republic to have far less advanced centrifuges for research purposes, not to enrich uranium.
Over the summer, Iran has vowed to exceed the agreement's limits on research and development.
In July, the IAEA confirmed that the regime surpassed the uranium-enrichment limit under the agreement.
In November, the agency stated it discovered uranium traces at an undeclared site in Iran, verifying such allegations made by the United States and Israel. The traces have been deemed to be a uranium product that has been mined and partially processed, but not enriched.
Read more: Jewish News Syndicate