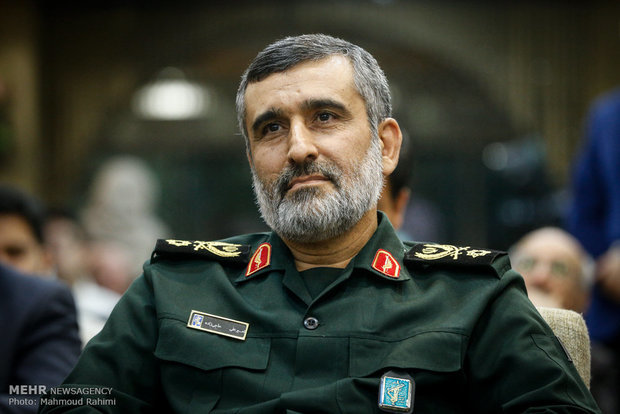 In The News
Iran Warns That Lebanese, Gaza Proxies Can 'Level Haifa, Tel Aviv To The Ground'
01/03/2021
Supreme Leader Ayatollah Ali Khamenei has reportedly given green light to Tehran-backed terrorist groups
A senior Iranian commander has warned that the country's Supreme Leader Ayatollah Ali Khamenei has given the green light for Tehran-backed proxies in Lebanon and the Gaza Strip to level two of Israel's three largest cities.
Amir Ali Hajizadeh, commander of the Islamic Revolutionary Guards' Corp (IRGC) Aerospace Force told the state-run Al-Manar TV channel that the terrorist groups would destroy Haifa and Tel Aviv if "any foolishness is committed against Iran," warning that the Islamic Republic has been working for years on developing the capabilities of its proxies in Lebanon and the Gaza Strip, according to The Times of Israel.
"All the missile capabilities of Gaza and Lebanon have been supported by Iran, and they are the front line for confrontation," he added.
Noting that "the capabilities of the resistance axis" are much advanced from what they were 10 years ago Hajizadeh said, "today, the Palestinians fire rockets instead of throwing stones."
Hezbollah and Iran have threatened both Haifa and Tel Aviv in the past, particularly in the 34-day 2006 Second Lebanon War.
The Lebanese Shi'ite proxy is assessed to have as many as 150,000 missiles secreted around various silos and launching sites throughout mostly southern Lebanon.
Read More: I24