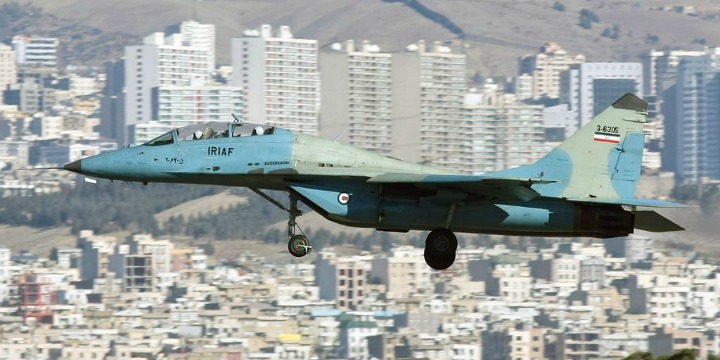 Issues
Iran to Receive Russian Fighter Jets by March in Latest Sign of Growing Military Ties: Iranian Media
Iranian media on Sunday reported that Iran expects to take delivery of 24 Russian Sukhoi Su-35 fighter jets by the end of March, as the burgeoning military alliance between the two countries continues to gather pace.
Iran's semi-official Tasnim News Agency cited the Iranian Parliament's National Security and Foreign Policy Commission Shahriar Heidari in announcing the delivery, which will also include "air defense systems, missile systems and helicopters."
Tasnim said that the Su-35 will be Iran's first foreign acquisition of fighters since it purchased "a few" MiG-29s from Russia in the 1990s. In 1992, the New York Times reported a much larger Iranian aircraft purchasing program, including more than 100 MiGs of various types purchased from Russia and former Soviet states.
The Biden administration first briefed reporters in December that Russia was training Iranian pilots on the Su-35 for a possible delivery in early 2023. "These fighter planes will significantly strengthen Iran's air force relative to its regional neighbors," US National Security Council Coordinator for Strategic Communications John Kirby said on 9 Dec.
Read more: the algemeiner