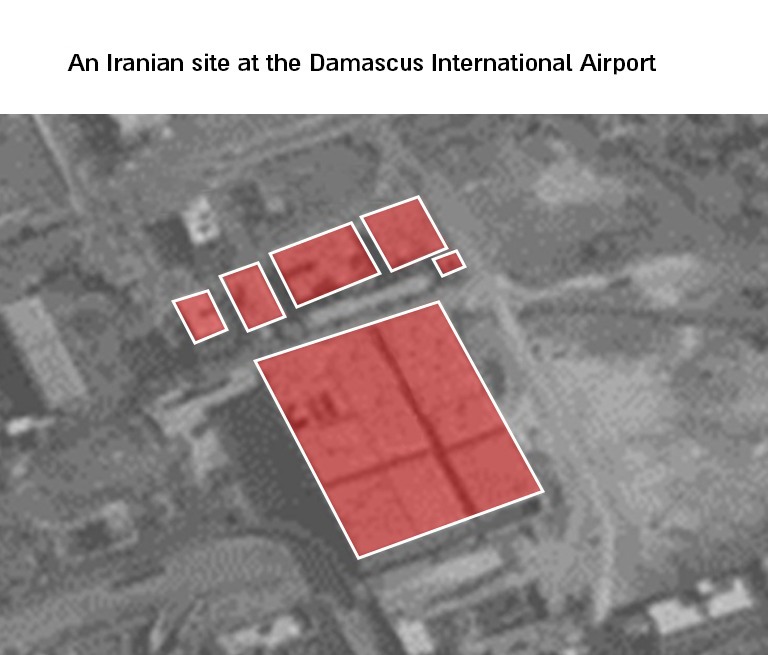 Iran
Iran to move weapons site from Damascus airport due to Israeli attacks: report
Despite the nearing end of the Syrian Civil War, the country remains a battleground for competing international players seeking to maintain their power in the region.
Following the wave of recent Israeli attacks on Damascus international airport targeting Iranian weapons storage sites, Iran is considering moving its weapons supply center far away to a different Syrian air base known as T4, located between Homs and Palmyra, Haaretz reported Thursday.
Iran has continued to build up its weapons facilities at Damascus airport throughout the course of the war, with the Revolutionary Guard Corps' Quds Brigade setting up its own independent compound just tens of meters away from the international terminal that serves as the main source of inbound and outbound flights for regular passengers.
Damascus International Airport (DAM), which is just 30 kilometers outside the Syrian capital, used to be the country's busiest airport, with more than 5.5 million customers going through its gates in 2010.
However, most international airlines halted flights as the civil war worsened, and today only a handful of flights take off and land on the Damascus runway.
According to the report, a seven-story Glasshouse that was originally built as a hotel acts as Iran's headquarters in Syria, equipped with two underground bunkers that serve as a smuggling site for ammunition, missiles and precision technology bound for the Iranian-backed militant group Hezbollah in Lebanon, the Syrian army, or Iranian army bases in Syria.
Israel claims that the Iranian activity at the airport puts passengers at risk as well as Assad's regime.
The potential move may be chalked up to increased pressure on the relations between Moscow and Tehran in the wake of Israeli attacks, including two serious assaults in the last month that the Jewish state proudly claimed.
On Wednesday, the Kurdish news agency Bas News reported that this week Russia even blew up several bridges under the control of Iranian militias, as tensions escalate between Tehran and Moscow due to the latter's compliance in Israel's attack missions in the war-torn country.
The United States has also put pressure on Moscow to temper Iranian activity while President Donald Trump announced in December that the US would pull out its 2,000 troops from the country.
Read More: I-24