Iran
If deal fails, Iran threatens enrichment of uranium beyond accord's limitations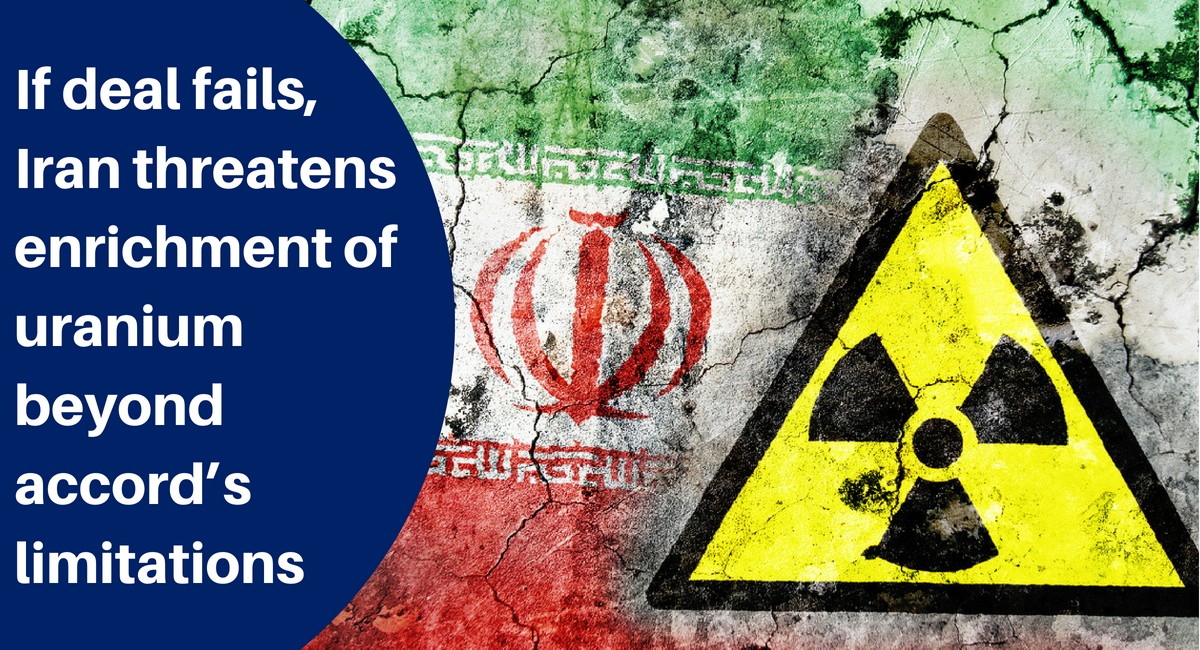 An Iranian atomic official threatened Wednesday that should a landmark nuclear deal with world powers fall apart, his country will be ready to begin uranium enrichment beyond the limitations set by the agreement at one of its nuclear facilities and install new equipment at another.
Following the US withdrawal last month from the 2015 agreement, the other partners to the deal — Britain, France, Germany, China and Russia — have all said they want to maintain the pact with Iran. Responding to the US exit, Tehran has repeatedly declared it will ramp up its uranium enrichment capabilities, but stopped short of saying it will begin higher enrichment than allowed for by the agreement.
Tehran is keen to stay in the deal, which saw heavy economic sanctions lifted in return for curbs on the weapons-capable aspects of its nuclear program, but has warned non-US partners that they must do their part to convince Iran to remain.
A spokesman for the Atomic Energy Organization of Iran, Behrouz Kamalvandi, said in an interview published Wednesday by the Young Journalists' Club (YJC), and picked up by Reuters, that if Iran will be forced to withdraw from the nuclear deal it will begin uranium enrichment at the Fordo facility and install new equipment at its Natanz site.
Kamalvandi said the decision to ramp up uranium enrichment beyond the current limits was in the hands of Supreme Leader Ayatollah Ali Khamenei.
"Currently the supreme leader has ordered that the programs be carried out within the parameters of the nuclear deal," Kamalvandi said, according to an English translation of his comments reported by Reuters. "And when he gives the order we will announce the programs for operating outside of the nuclear deal for reviving Fordo."
He did not specify what equipment will be installed at the Natanz site.
Read More: Times of Israel