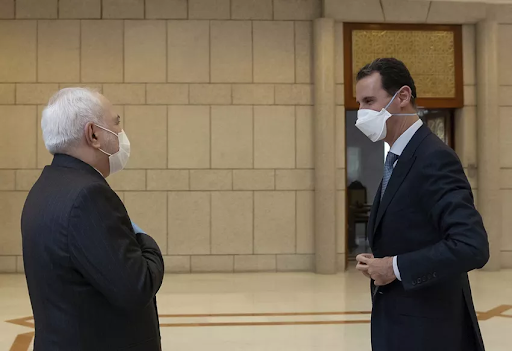 Iran
Iran Spent Up to $30 Billion on Propping Syria's Assad, Lawmaker Says
The Iranian regime may have invested up to $30 billion into bolstering Syria's President Bashar al-Assad, a lawmaker revealed in a rare estimate of the cost of Tehran's involvement in its neighbor's bloody, nearly decade-long civil war.
The figure comes from Heshmatollah Falahatpisheh, an outgoing member of the Iranian parliament who shared the account with Etemad newspaper in an interview published Wednesday, as reported by Bloomberg.
Falahatpisheh, who was a member of the security and foreign policy panel, added that the money must be returned.
The figure is about twice as high as Iran's own defense budged last year, Bloomberg reports. The International Monetary Fund estimates that it comprises approximately 6.5 percent of Iran's GDP in 2019.
Iran was one of the first foreign players to get involved in the Syrian crisis, sending militias to back the besieged Assad regime as early as in 2011, when anti-government protests turned into a massive rebellion.
Besides support on the ground, it also backed Assad with money and oil — and was able to secure a foothold in the Syrian economy in return, getting a major share of the telecom market and receiving a green-light to build a port in the country.
Read More: I24