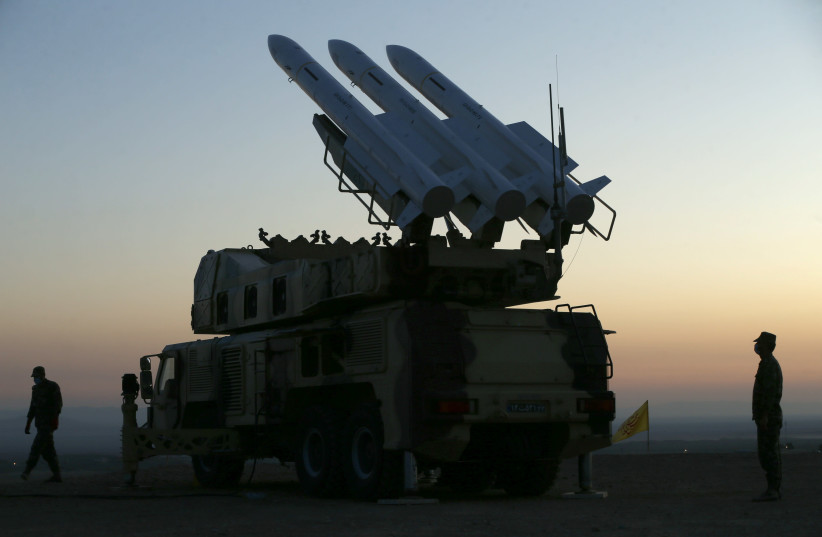 Iran
Iran showcases new 'missile city' secret base for anti-ship missiles
03/16/2021
Iran has unveiled a new "missile city" which includes a massive amount of missiles and munitions.
It is allegedly located near the sea and provides easy access for Iran's anti-ship ballistic missiles. Iran has claimed new anti-ship capabilities since last October and reports in January appeared to confirm these capabilities with origins in a converted Fatah-110 missile with solid propellant. Iran unveiled the missiles at the time amid tensions with Israel and the US.
Iran's Press TV said "the naval force of Iran's Islamic Revolution Guards Corps (IRGC) has unveiled a new strategic missile site at an undisclosed location, which hosts various types of advanced ballistic and cruise missiles." It goes on to note that "the site was unveiled on Monday during a ceremony attended by the IRGC's Chief Commander Major General Hossein Salami, Rear Admiral Alireza Tangsiri, the commander of the IRGC's Navy, and a number of other high-ranking military officials and commanders. During the ceremony, the IRGC's Navy displayed different types of modern cruise and ballistic missiles systems with various ranges."
The new Iranian video shows a dozen mobile launchers with two missiles each mounted on trucks, and underground storage for hundreds of more missiles. The IRGC Navy says it has new equipment. In February, Iran said that the IRGC Navy received 340 new boats, some with drones installed.
Read More: Jerusalem Post