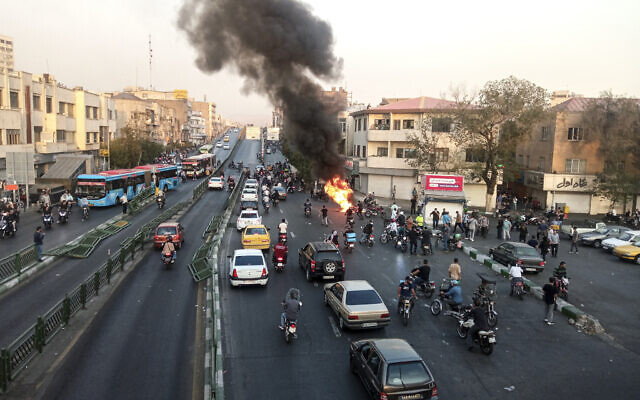 In The News
Iran
Iran sentences 5 to death over killing of Basij paramilitary officer
Iran has sentenced to death five people over the killing of a member of the Basij paramilitary force during nationwide protests, the judiciary said Tuesday.
Another 11 people, including three children, were handed lengthy jail terms over the death of Ruhollah Ajamian, judiciary spokesman Massoud Setayeshi told a news conference, adding the sentences could be appealed.
A group of 15 people had been charged with "corruption on earth" over the death of Ajamian on November 3 in Karaj, a city west of Tehran, the judiciary's Mizan Online website reported last week.
Prosecutors said Ajamian, 27, was stripped naked and killed by a group of mourners who had been paying tribute to a slain protester, Hadis Najafi, during ceremonies marking 40 days since her death.
Najafi was killed during unrest that has gripped Iran since the death in custody of Mahsa Amini, a 22-year-old Iranian of Kurdish origin, after her arrest for an alleged breach of the country's dress code for women.
Read More: Times of Israel