Iran
Issues
Iran seeking nuclear weapons technology, German intel says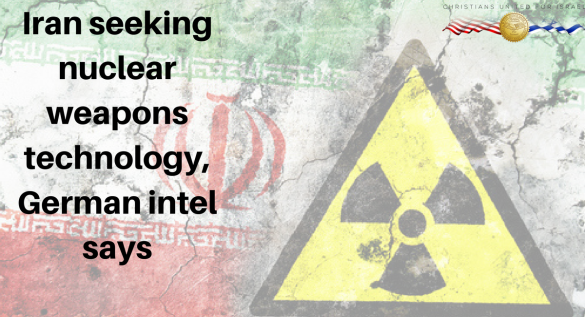 Damning German intelligence reports emerged in June and July revealing the Iranian regime's continued pursuit of nuclear weapons and missile technology in defiance of international sanctions and UN resolutions.
A federal intelligence report also said that the Islamic Republic targets Jewish and Israeli institutions with espionage.
According to the German state of Hamburg's intelligence agency: "there is no evidence of an complete about-face in Iran's atomic polices in 2016" [after the Islamic Republic signed the JCPOA accord with world powers in 2015, designed to curb Iran's nuclear program in exchange for sanctions relief]. Iran sought missile carrier technology necessary for its rocket program."
Germany's federal domestic intelligence agency – the rough equivalent of Shin Bet – said in its report on Tuesday: "The State of Israel, its representatives and supporters as well as members of the Jewish religious community are among the declared enemies of Iran. Even the agreement made between Iran and the Western world to settle the nuclear conflict has not changed this attitude. Therefore, Iranian intelligence-related organizations continue to spy on (pro-)Jewish and Israeli targets in Germany."
The Hamburg intelligence report cited a case involving federal prosecution of three German citizens for violations of the Federal Republic's export economic law because the suspects furnished 51 special valves to an Iranian company that can be used for Iran's sanctioned Arak heavy water reactor. The valves, the report noted, "can be used to develop plutonium for nuclear weapons." Iran pledged, under the JCPOA deal, to "dismantle the [Arak] facility," the intelligence officials wrote.
Read More: J Post