Iran
Iran says US doesn't dare attack for fear of provoking assault on Israel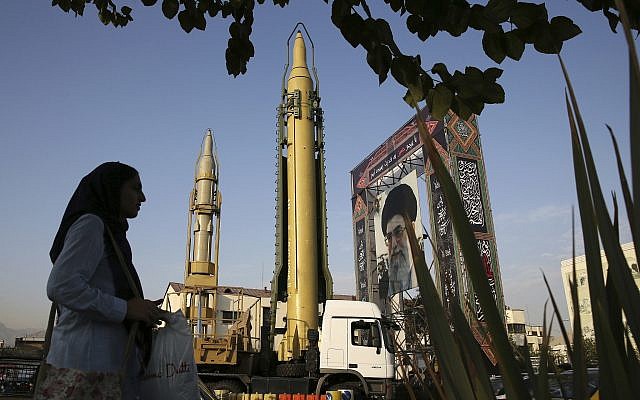 A senior Iranian official on Sunday dismissed the US military buildup in the region as psychological warfare, saying that the US will not attack for fear of provoking an Iranian assault on Israel.
"The US military forces' deployment in the Persian Gulf is more of the nature of psychological warfare. They are not ready for a war, specially when Israel is within our range," the Iranian Parliament's vice-speaker Ali Motahhari said on Sunday, according to the FARS news agency.
In addition to its own missiles, Iranian proxies like Hezbollah in Lebanon and Palestinian Islamic Jihad in the Gaza Strip have hundreds of thousands of rockets aimed at Israel.
Israel's energy minister, a confidant of Prime Minister Benjamin Netanyahu, warned earlier Sunday that escalating tensions between the US and Iran may lead the Islamic Republic to launch a missile assault against Israel.
"Things are heating up," Yuval Steinitz told the Ynet news site. "I wouldn't rule anything out. Iran may fire rockets at Israel."
Steinitz added that Iran may also choose to attack Israel by activating its proxies.
"The American sanctions are breaking the neck of the Iranian economy, and a new and stronger wave [of sanctions] is still to come," he warned, suggesting that the danger was unlikely to pass in the near future.
Read More: Times of Israel