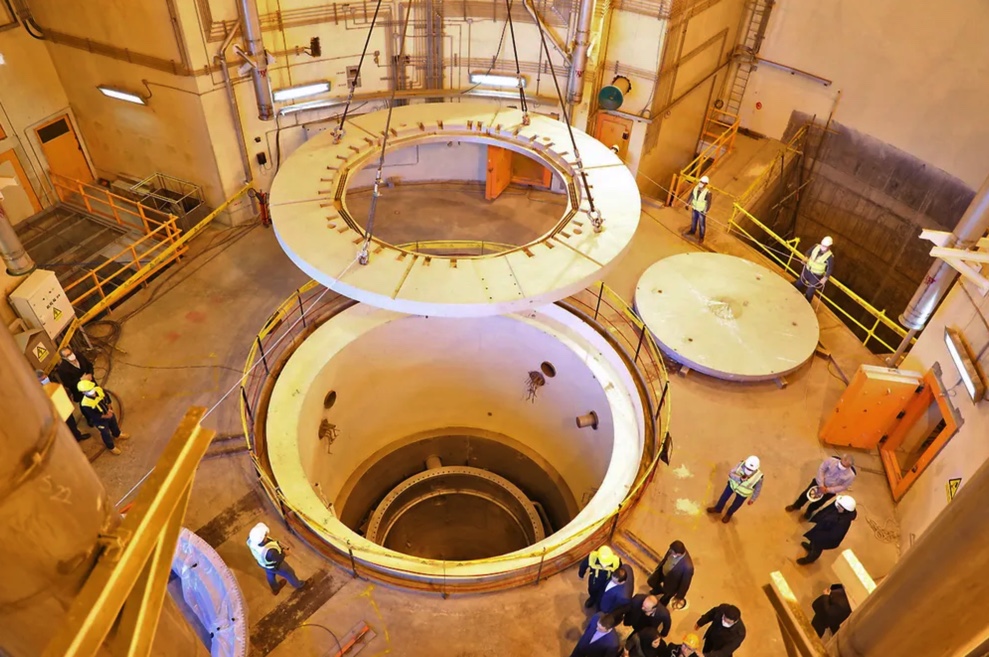 In The News
Iran says it has nearly doubled its stockpile of highly enriched uranium
Iran said Thursday it has significantly increased its stockpile of highly enriched uranium, weeks before talks resume to return to the 2015 deal that limited its nuclear program.
Tehran has gradually abandoned its main commitments made in this agreement one year after the unilateral withdrawal of the United States in 2018 from this pact followed by the reinstatement of American sanctions.
"We have more than 210 kilograms (463 pounds) of uranium enriched to 20 percent, and we've produced 25 kilos (55 pounds) at 60 percent, a level that no country apart from those with nuclear arms are able to produce," said Atomic Energy Organization of Iran (AEOI) spokesman Behrouz Kamalvandi, quoted late Wednesday by state news agency IRNA.
In April, the Islamic Republic of Iran announced that it had crossed the unprecedented threshold of uranium enrichment at 60 percent and in September, the International Atomic Energy Agency (IAEA) had indicated that the country had produced 22 pounds.
A month later, on October 10, Mohammad Eslami, head of the IAEA, indicated that the stock of uranium enriched to 20 percent had exceeded 264 pounds, a stock that in theory allows it to produce medical isotopes, used in the diagnosis of certain cancers.
Read More: i24 News