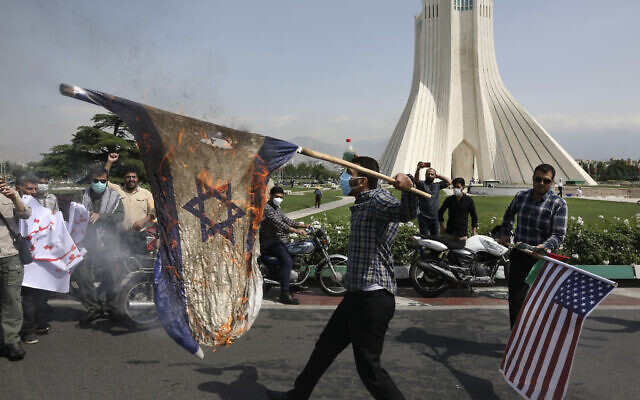 In The News
Iran says 4 sentenced to death for alleged collaboration with Israeli intelligence
Iranian media reported Wednesday that four people had been sentenced to death in the country for supposed collaboration with Israeli intelligence services.
The semi-official Mehr news agency also claimed the four took had taken part in unspecified kidnappings.
Iran announces the arrest of Israeli spies from time to time. The veracity of such claims is unclear and there is seldom a public Israeli response.
"With guidance from the Zionist intelligence service, this network of thugs was stealing and destroying private and public property, kidnapping people, and obtaining fake confessions," it added.
The report said three others were sentenced to prison terms of between five and 10 years, over alleged crimes of acting against national security, aiding kidnappings and possessing illegal weapons.
Read More: Times of Israel