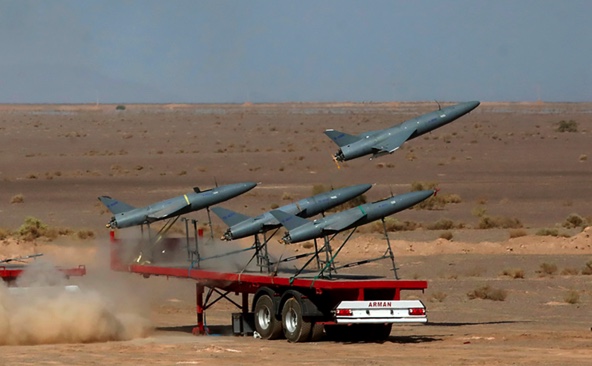 In The News
Iran said to send IRGC military trainers to aid Russia deploy drones against Ukraine
Iran has sent military trainers from the Islamic Revolutionary Guards Corps to Russian-occupied Crimea to help Moscow's troops use Iranian drones against Ukraine, according to Tuesday reports.
Ukraine and its Western allies have accused Russia of deploying Iranian-made drones in attacks against Ukraine in recent weeks as Moscow and Tehran appear to be growing closer.
Russia has been bombarding Ukraine with the drones and other weapons in attacks against Ukrainian energy and infrastructure sites. Ukraine believes Russia has used dozens of Iranian "kamikaze" drones in attacks on civilian targets, including in Kyiv.
Iranian trainers are assisting Russia in the campaign out of a military base in Crimea, The New York Times reported, citing current and former US officials who had been briefed on classified intelligence.
Many of the Iranian drones have been based in Crimea since they were delivered to Russia, the report said.
Read More: Times of Israel