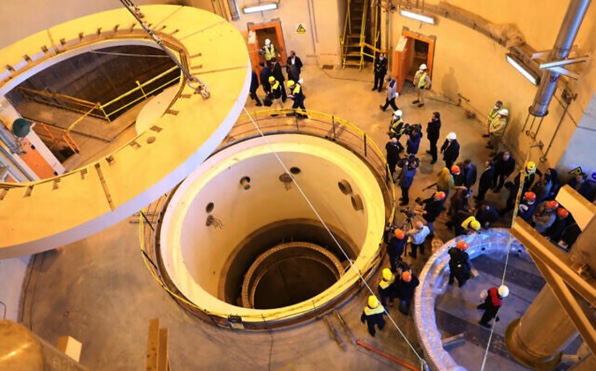 In The News
Iran said to have utilized confidential IAEA papers to cover up its nuclear activity
Iranian intelligence accessed confidential UN documents and used them to evade and mislead the world body's nuclear watchdog over 15 years ago, the Wall Street Journal reported Wednesday, citing evidence of the operation uncovered in a huge stash of nuclear documents that Israel seized and spirited out of Iran in 2018.
Reacting to the report, Prime Minister Naftali Bennett called the revelations "a wake-up call to the world."
According to the report, Iranian officials secured access to International Atomic Energy Agency documents and circulated them among top officials involved in its nuclear program between 2004 and 2006, and were thus able to prepare cover stories, falsify information and gain insight into what inspectors did and did not know.
At the time the IAEA was probing Iran's nuclear program, which Tehran insists is peaceful, on suspicion that it was being used to develop nuclear weapons. Intelligence officials told the WSJ the documents were marked confidential.
Read More: Times of Israel