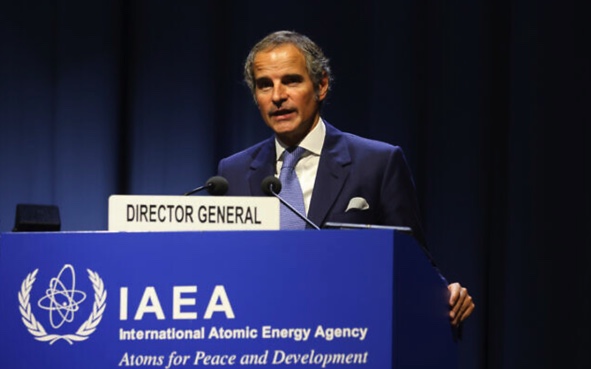 In The News
Iran rushing ahead with uranium enrichment, UN nuclear watchdog says in report
Iran has increased the number of advanced uranium enrichment centrifuges it fields and intends to add more of the devices, quickly growing its enrichment capabilities, according to a confidential International Atomic Energy Agency report seen by Reuters on Monday.
The newly installed devices, located at the underground Natanz enrichment plant, are banned under Iran's 2015 nuclear deal with world powers.
Efforts to salvage the tattered agreement — which eased international sanctions in exchange for a drastic limitation of Iran's nuclear activities — have been ongoing since then-US president Donald Trump withdrew America from it in 2018.
The US reimposed biting sanctions, provoking Tehran into stepping back from its nuclear commitments, greatly increasing its stock of enriched uranium and turning off monitoring cameras operated by the IAEA, the United Nations nuclear watchdog.
The new report was an update following a September review of a visit by IAEA inspectors to the site at the end of August. Since then, Iran has completed the installation of seven cascades of centrifuges, the bulletin said.
Read More: Times of Israel