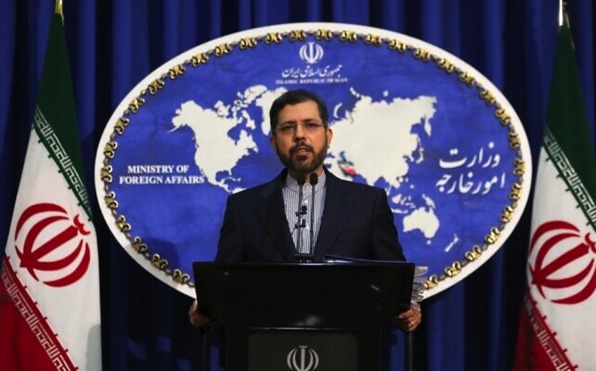 In The News
Iran rules out prospect of an interim nuclear agreement in Vienna
Iran's Foreign Ministry on Monday ruled out an interim agreement with world powers, as the sides continue their talks in Vienna aimed at returning to the 2015 nuclear accord.
A spokesman for the ministry, Saeed Khatibzadeh, said Tehran is "looking for a lasting and credible agreement, and no agreement without these two components is on our agenda."
He added: "We all need to make sure that the return of the United States [to the deal is accompanied by verification and the receipt of guarantees, and that a lifting of sanctions must take place. These are not achieved by any temporary agreement."
On Sunday Iran's foreign minister said talks with world powers to revive the  nuclear accord were approaching a "good agreement" but reaching one soon depends on the other parties.
"The initiatives of the Iranian side and the negotiations that have taken place have put us on the right track," Hossein Amir-Abdollahian said.
"We are close to a good agreement, but to reach this good agreement in the short term, it must be pursued by the other side," state news agency IRNA quoted him as saying.
Read More: Times of Israel