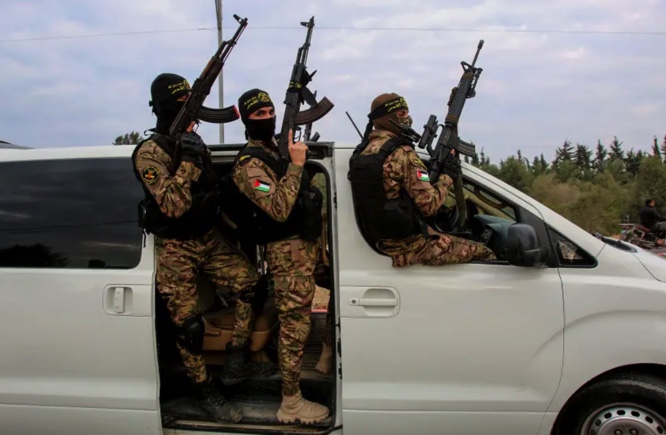 In The News
Iran reveals 'untold story' of arming Palestinians in Gaza
Iranian media, to mark the anniversary of the death of Qasem Soleimani, have provided unique new details about Iran's support for Palestinian groups.
In a recent article from the Tasnim News branch located in Damascus, a report claims to provide new details on the "untold" story of how the Islamic Republic ran guns and technology to Palestinian groups. The report says that Soleimani, the Quds Force commander in the Islamic Revolutionary Guard Corps, worked for more than two decades to make Iran the "most relevant to different groups in Palestine" that were established.
Iran's media says that Soleimani's strategy was to "work closely with all these groups, regardless of their religious or political tastes, and this strategy was able to multiply the power of the resistance against the Zionist regime in Palestine."
One of the groups was the Popular Front for the Liberation of Palestine – General Command (PFLP-GC). The report claims to have interviewed the son of Ahmed Jabril, who it calls a "former Palestinian militant." Jabril was born in 1938. Recent reports place him as a supporter of the Assad regime during the civil war in Syria, where reports say he played a role suppressing other Syrians in the Yarmouk Palestinian refugee camp.