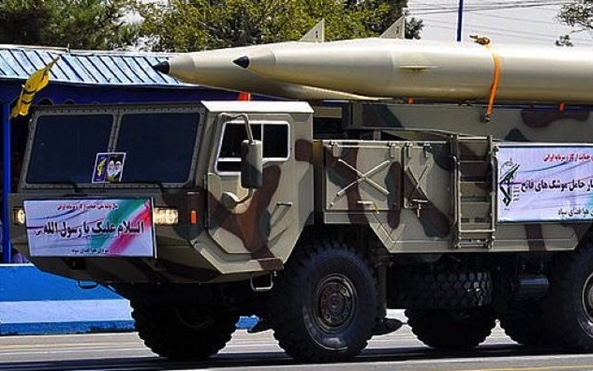 In The News
Iran reportedly set to ship ballistic missiles to Russia for use in Ukraine
Iran is planning to ship missiles and drones to boost Russia's dwindling supplies amid their invasion of Ukraine, according to a US media report on Sunday.
Citing two unnamed officials from a US-allied country who had been briefed on the matter, The Washington Post reported that Iran is preparing its first delivery of short-range ballistic missiles to Russia during the war, which will include Fateh-110 and Zolfaghar missiles, capable of reaching targets 300 and 700 kilometers away, respectively.
Iran is also getting ready to supply additional unmanned aerial vehicles, including "dozens" of Mohajer-6s, and "kamikaze" drones known as the Shahed-136, which carry explosives and crash into targets at a distance of up to 2,400 kilometers.
The briefing was shared with US and Ukrainian officials, according to the newspaper. US intelligence agencies, Iran and Russia did not comment on the report.
The same sources told The Washington Post in August that Iran was beginning to provide the Mohajer-6 and Shahed-136 to Russia.
Read More: Times of Israel