Iran
Iran Reportedly Building Long-Range Missile Facility in Syria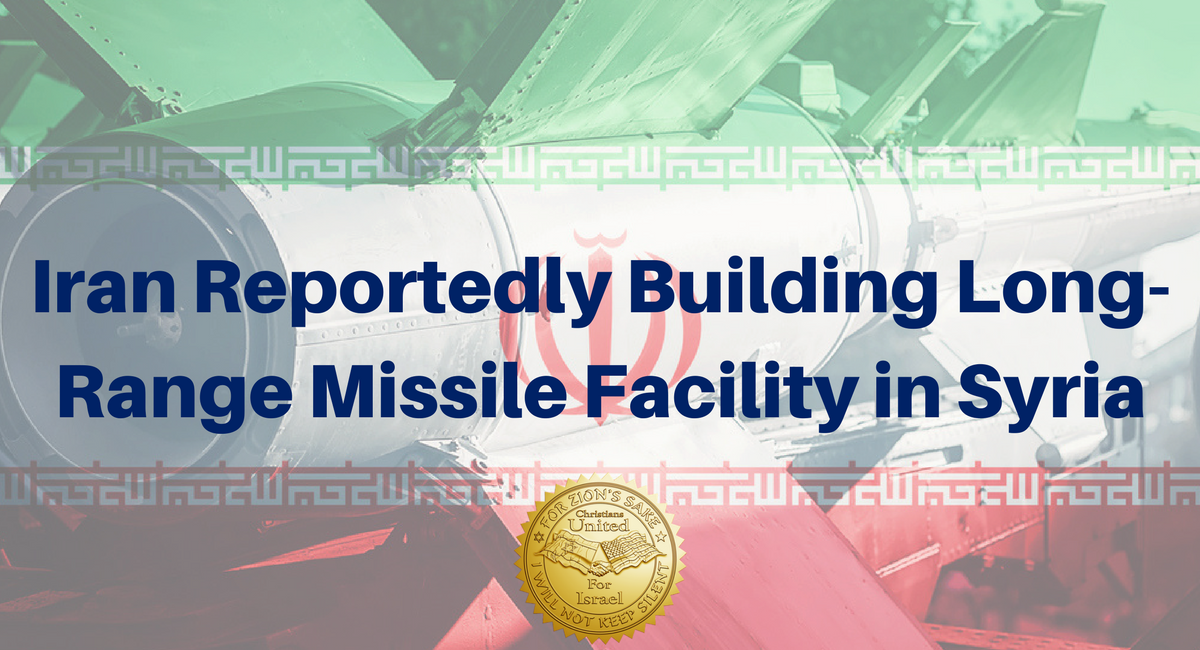 According to the report, security experts who analyzed photos of the site say the construction indicates that explosives would be stored there. These analysts also compared the facility in Syria to a rocket factory near Tehran, concluding there was a strong resemblance between the sites, indicating Iran's involvement.
"The facility has one entrance, an administrative section, a production area and a storage wing, while some of the buildings appear to be for manufacturing ammunition. Large dirt mounds to protect the facility are also visible in the images," the report said.
Last Sunday, Israeli Prime Minister Benjamin Netanyahu said Israel was closely monitoring the situation in Syria and would act against any threats.
"Our policy is clear: We vehemently oppose the military buildup by Iran and its proxies, primarily Hezbollah, in Syria and we will do whatever it takes to protect Israel's security," he said.
Read More: Algemeiner