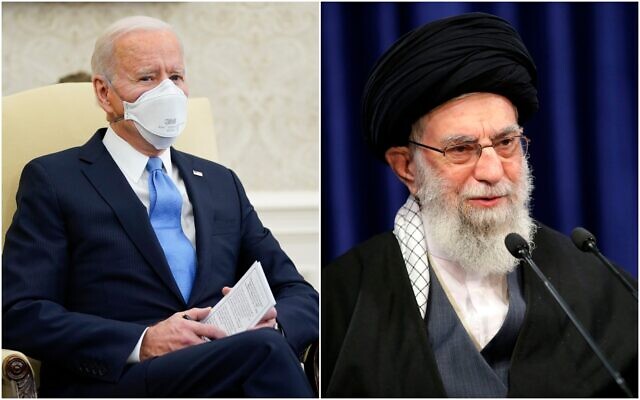 In The News
Iran Rejects Offer For Informal Nuclear Talks With US, Demands Sanctions Relief
02/28/2021
Iran on Sunday rebuffed an offer from the European Union to hold informal direct talks with the EU and US on Tehran's nuclear program. US President Joe Biden's administration had accepted in principle.
"Considering the recent positions and actions of the United States and the three European countries, [Iran] does not consider the time suitable to hold the informal meeting proposed by the European coordinator," foreign ministry spokesman Saeed Khatibzadeh said in a statement.
Khatibzadeh said the first necessary step was the removal of sanctions placed on Iran by the previous US administration. "There has still been no change in the US positions and behavior yet," he added, saying the Biden administration has continued "Trump's failed policy of maximum pressure."
He said Iran "will answer action with action, and just as it will return to [its] commitments in accordance with the lifting of sanctions, it will respond to hostile actions and behaviors in the same way."
A White House spokeswoman told Reuters: "While we are disappointed at Iran's response, we remain ready to reengage in meaningful diplomacy to achieve a mutual return to compliance with JCPOA commitments."
Biden has signaled readiness to revive the deal, but insists Iran first return to all its nuclear commitments, most of which it suspended in response to the sanctions, while Tehran demands Washington take the first step by scrapping the sanctions.
Read More: Times of Israel