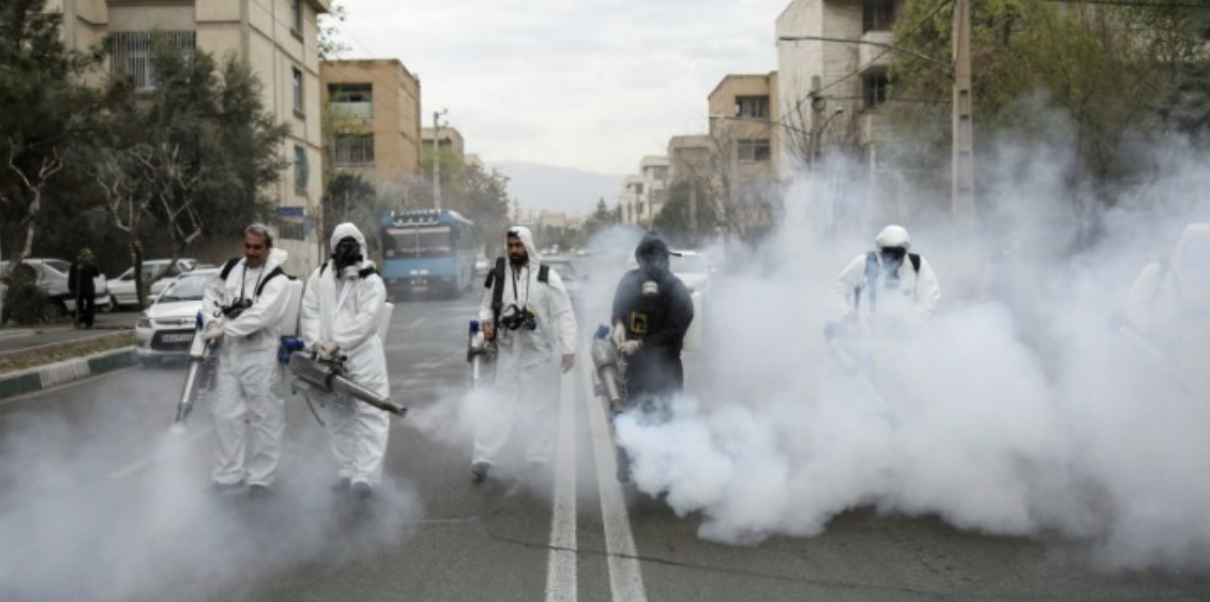 Iran
Iran Regime Public Relations Campaign Claims Terror Proxies Are Helping Fight Against Coronavirus
As the Iranian regime staggers under the coronavirus pandemic that has wreaked havoc in the country, its propaganda outlets are touting the efforts of the various terror entities under its control to halt the spread of the disease.
Iran's semi-official state news agency Tasnim ran photographs over the weekend of members of the Islamic Republic's Iraqi militia proxy Hashd al-Shaabi disinfecting the streets of Qom, the epicenter of the COVID-19 outbreak in Iran. Opposition media outlet Iran News Wire noted, "Reminder: the regime threw out Doctors Without Borders and has refused US aid."
Last Tuesday, Iran's Lebanese terror proxy Hezbollah regaled journalists with the unveiling of testing centers, ambulances, and a re-purposed hospital.
"The goal is to reduce the pressure on the ministry (of health), hospitals, and the state," Hezbollah official Hussein Fadlallah said. "We have a volunteer team of over 25,000."
He added that "the level of preparation" is the same as for a war.
Mohamed Hage Ali, a fellow at the Carnegie Middle East Center, told Reuters, "Hezbollah and the rest of the political establishment … see the coronavirus crisis as an opportunity to provide services and present themselves as the parties protecting their communities."
Read More: Algemeiner