Iran
Iran pulls out of parts of nuclear deal, sets 60-day deadline to renegotiate terms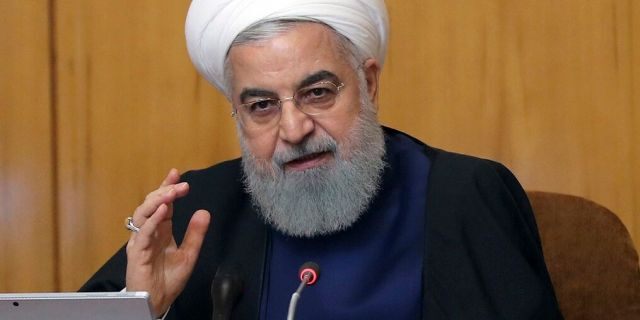 Iran's president said Wednesday the country will stop complying with parts of an Obama-era nuclear deal and set a 60-day deadline for new terms of the landmark pact before resuming higher uranium enrichment.
Hassan Rouhani's national address comes a year after President Trump withdrew the United States from the 2015 agreement. He said he wanted to negotiate new terms with the remaining partners in the deal. The breakaway could further escalate tensions between Tehran and Washington.
The White House on Sunday said it would dispatch an aircraft carrier to the Persian Gulf over what it said were threats from Iran.
"The path we have chosen today is not the path of war, it is the path of diplomacy," Rouhani said in a nationally broadcast speech. "But diplomacy with a new language and a new logic."
The deal saw sanctions lifted on Iran in exchange for limits in its nuclear program. The sanctions were restored once the U.S. withdrew. Under the deal, Iran limited its stockpile of low-enriched uranium to 660 pounds to prevent it from seeking nuclear weapons. That's compared to more than 22,000 pounds of higher-enriched uranium it once had.
Currently, Iran limits enriching uranium to 3.67 percent, which is used for nuclear power plants, not nuclear weapons.
Read More: Fox News