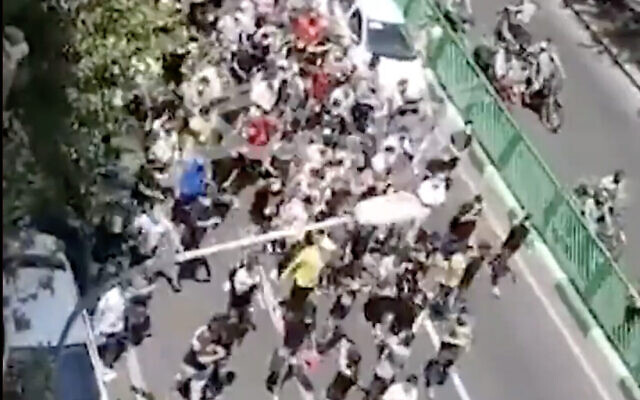 Iran protests spread to Tehran: 'Death to the Dictator!'
Dozens of Iranians marched down a major street in Tehran on Monday, online videos show, amid ongoing protests over water shortages in southwestern Iran.
The demonstrators are seen in the videos marching down Jomhuri Islami Avenue — or "Islamic Republic Avenue" in Farsi — and calling on police to support them. Men on motorbikes and those in cars behind them honk their horns in time with their shouts.
The demonstrators later dispersed peacefully. Security forces have maintained a heavier-than-normal presence recently in the Iranian capital.
The semiofficial Fars news agency later reported the demonstrations, but blamed them on a power outage at a nearby shopping center on the avenue known for its electronic shops. Fars published a video online that shows police on motorcycles and on foot, at one point talking to the crowd.
While the protests were peaceful, several demonstrators shouted: "Death to the Dictator!"
Read More: Times of Israel