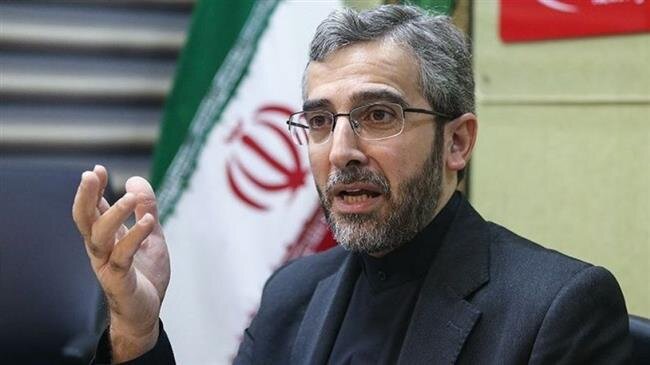 In The News
Iran president selects hardline cabinet to drive hard bargain with U.S.
Iran, emboldened by the messy U.S. withdrawal from Afghanistan, is betting that its new hardline cabinet — including Deputy Foreign Minister Ali Bagheri Kani — can force concessions in talks on Tehran's 2015 nuclear deal with world powers.
Bagheri, a hardline senior diplomat, was named on Tuesday to replace Abbas Araqchi, a seasoned pragmatist diplomat and chief negotiator in the negotiations that Tehran hopes will lead to a lifting of U.S. sanctions.
"Kani is an extension of the hardline deep state that is now in charge across all institutions in Iran and can more readily negotiate with the West as he is not just representing the government but has the empowerment of the inner circle," said Andreas Krieg, associate professor at the School of Security at King's College in London.
"It (the U.S. withdrawal from Afghanistan) has given the regime in Tehran more confidence in their regional surrogate warfare approach while showing that the U.S. is on the backfoot in the region."
Iran has alarmed Washington and its Gulf Arab allies by relying on proxies in Iraq, Yemen and Lebanon, to steadily spread its influence across the Middle East.
Bagheri, who was named deputy foreign minister for political affairs, had been a senior negotiator in the nuclear talks under former hardline President Mahmoud Ahmadinejad from 2007 to 2013. He is a relative of Supreme Leader Ayatollah Ali Khamenei.
Read More: Reuters