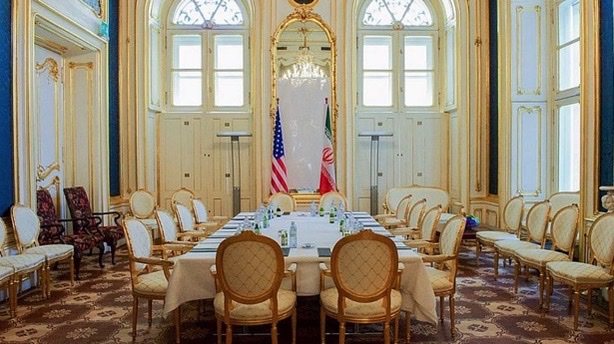 In The News
Iran nuclear talks at risk of becoming 'empty shell,' say E3 diplomats
Senior European diplomats said on Monday that the Iran nuclear talks in Vienna may soon be rendered pointless, given the swift advance of Tehran's nuclear program.
"As of this moment, we still have not been able to get down to real negotiations," said British, French and German diplomats in a statement, Reuters reported.
The seventh round of negotiations between Iran and the other signatories to the 2015 Joint Comprehensive Plan of Action began on Nov. 29, but were suspended just days later. Diplomats representing the so-called E3 nations, France, Germany and the United Kingdom, warned earlier this month that Iran had walked back all compromises achieved in previous negotiations, while speeding up its nuclear program.
In their statement on Monday, the diplomats said that "time is running out." Unless swift progress was made, they added, "In light of Iran's fast-forwarding of its nuclear programme, the JCPOA will very soon become an empty shell."
Read More: JNS