Iran
Iran looks to remote port to beat US sanctions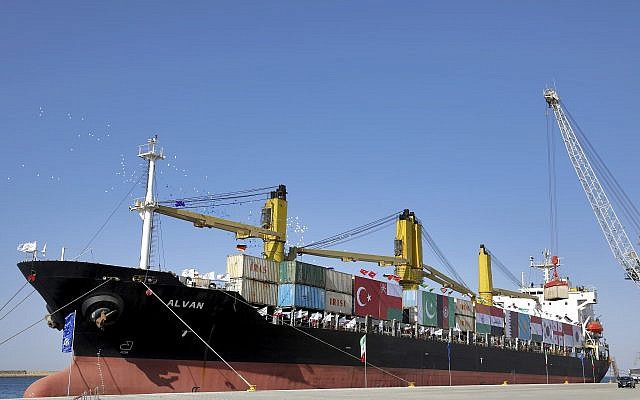 CHABAHAR, Iran — With the web of US sanctions tightening, Iran faces a host of challenges as it looks to an isolated port in the country's far southeast to maintain the flow of goods.
The port in Chabahar, only about 100 kilometers (62 miles) from the Pakistan border and located on the Indian Ocean, is Iran's largest outside the Gulf.
It is also the only Iranian port with exemptions from unilateral economic sanctions reimposed by the United States in 2018 after it pulled out of the Iran nuclear deal signed in 2015.
That is due mainly to the pivotal role of the port, and a planned railway line, in breaking landlocked Afghanistan's dependence on Pakistan for trade with the world, especially India.
Afghan trade as well as plans for a trading route by rail between central Asia and the Indian Ocean called the North-South Corridor are the main reasons the Islamic Republic has invested one billion dollars in Chabahar's Shahid Beheshti port, official sources say.
"We will keep on developing this port… our rail network, road network and airport are all being developed, so that we can implement the North-South Corridor," Roads and Urban Development Minister Mohammad Eslami told AFP while visiting Chabahar for a development conference.
Read More: Times of Israel