Iran
'Iran lied': Netanyahu drops a Mossad bombshell on the Iranian nuclear deal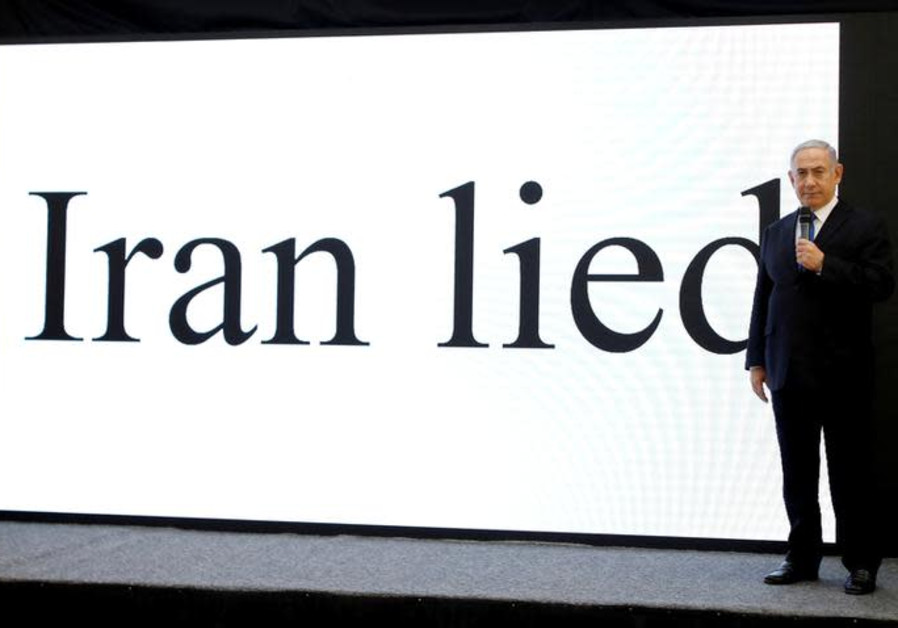 Prime Minister Benjamin Netanyahu on Monday dropped a Mossad intelligence bombshell on Iran, and on the Obama administration-led international community that negotiated the 2015 nuclear deal with Tehran. He showcased a vast archive of Iran's own documentation demonstrating that Tehran worked to develop a nuclear weapons arsenal, lied to the international community about it, and has taken the steps necessary to ensure it can proceed to the bomb within the framework of the 2015 deal.
In a brief, devastating presentation at the Tel Aviv Defense Ministry headquarters, Netanyahu unveiled what he described as one of Israeli intelligence's greatest ever achievements — getting its hands on Iran's own archived nuclear weapons program paperwork: 55,000 pages, and another 55,000 files on 183 CDs, he said. That archive faithfully records the progress of Iran's comprehensive program to build nuclear weapons, named Project Amad, he noted — speaking in English, for maximal international resonance. And by obtaining that material, he declared, Israel could now incontrovertibly demonstrate that Iran's leaders have "brazenly" lied to the world, and that the 2015 accord is founded on Iranian "deception."
"100,000 files right here prove that they lied," he declared, standing in front of what he said were copies of the Iranian files and CDs.
Watching the prime minister's presentation in a TV studio, the former head of Military Intelligence in the Israeli army, Amos Yadlin, called the material "conclusive proof" of Tehran's duplicity — vindication of Israel's consistent claim that Iran had a nuclear weapons program, continued to work on it in recent years, and duped the world about it. The captured archive material contains "no smoking gun since 2015," Yadlin observed, because that most recent material presumably hasn't been archived yet. However, since Iran now demonstrably lied to the world until 2015, Yadlin added dryly, "it has presumably continued to lie since then as well."
Read More: Times of Israel