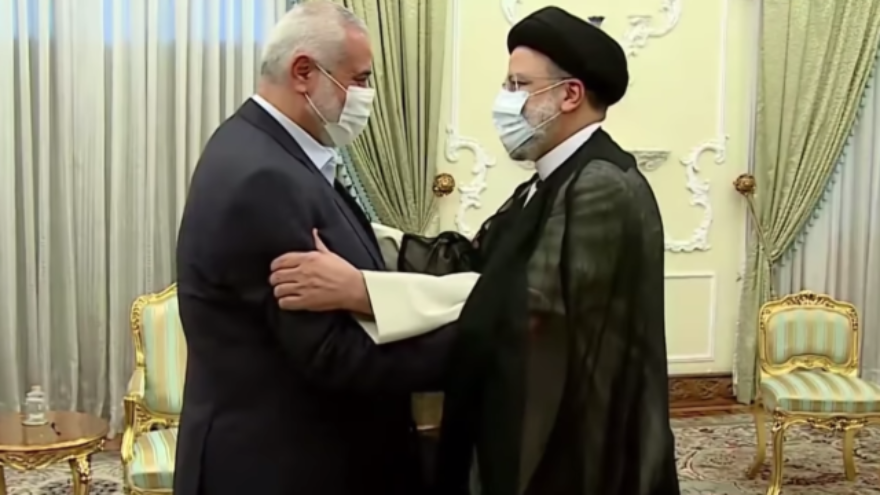 Iran lauds Hezbollah, Hamas attacks on 'Zionist enemy'
The commander of Iran's Islamic Revolutionary Guards Corps (IRCG) praised the head of the Lebanese terrorist group Hezbollah on Saturday for its might in the face of the "Zionist enemy."
"While the strength of Hezbollah is increasing, the enemy's power is in decline," IRCG Maj. Gen. Hossein Salami told Hezbollah Deputy Secretary-General Naim Qassem during a meeting in Tehran, according to Iranian media.
The meeting took place a day after Hezbollah fired 19 rockets at northern Israel and two days after the swearing-inceremony of Iran's new president, Ebrahim Raisi, which Qassem attended.
Raisi, who met with Qassem on Friday, also lauded the terrorist group.
Read More: JNS