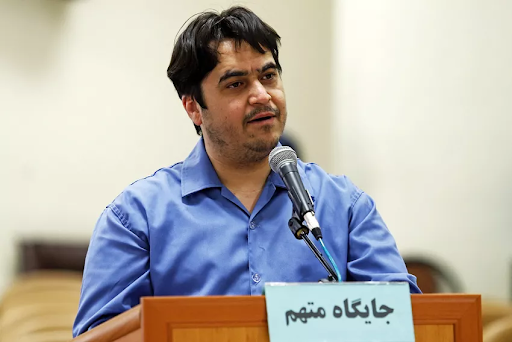 Iran
Iran Issues Death Sentence for Prominent Opposition Activist
Iran's Revolutionary Court issued a death sentence Tuesday for Ruhollah Zam, administrator of an opposition news service.
"The court has considered 13 counts of charges together as instances of 'corruption on earth' and therefore passed the death sentence," judiciary spokesman Gholamhossein Esmaili said.
The sentence could be appealed before the supreme court, he said, quoted by the judiciary's official website.
Corruption on earth is one of the most serious offenses under Iranian law.
Iran's Revolutionary Guards arrested Zam last October and claimed that he was allegedly a foreign intelligence asset. Some reports suggested he had been lured into the country in a complex operation, while others asserted that Iraqi intelligence arrested him in Baghdad and handed him over to Tehran.
Before his arrest, Zam, who reportedly comes from a well-connected Iranian family, lived in exile in Paris where he ran Amadnews news service — a dissident news operation with a strong presence in Telegram, an encrypted messenger app popular with Iranians.
Read More: I24