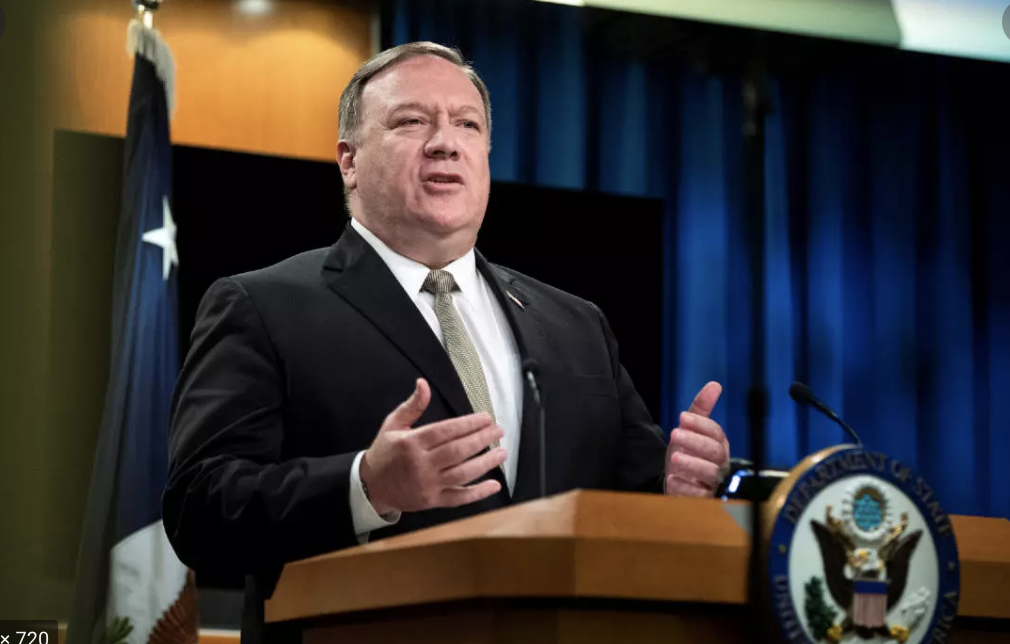 Iran
Iran Is Al Qaeda's New Home Base, Pompeo Says
01/12/2021
Secretary of State Mike Pompeo confirmed Tuesday that al Qaeda's number-two leader was killed last year in Iran, which Pompeo said has become the terror group's primary base of operations in recent years.
"Al Qaeda has a new home base: the Islamic Republic of Iran," Pompeo said during a small gathering at the National Press Club in Washington, D.C.
Al Qaeda leader Abu Muhammad al-Masri, who was on the FBI's most wanted list, was eliminated in the streets of Tehran in August of last year, Pompeo said, confirming media reports at the time. This is the first time the U.S. government has publicly acknowledged al-Masri's death.
The United States is now offering up to $7 million for information leading to the identification of al Qaeda leader Abd Al-Rahman al-Maghrebi, who Pompeo said is currently hiding in Iran. Al-Maghrebi is the head of al Qaeda's media arm and oversees the group's activities worldwide.
Pompeo's announcement is certain to rile the foreign-policy world and raise questions about President-elect Joe Biden's promise to reenter the 2015 nuclear deal with Iran, which provided Tehran with billions in cash that were spent bolstering the country's terror operations. With just days left in office, Pompeo vowed to "crush the Iran-al Qaeda axis."
While Iran and al Qaeda have widely been seen as rivals due to their religious differences, Pompeo said their relationship changed in 2015, when the Obama administration inked the nuclear agreement.
Read More: Washington Free Beacon