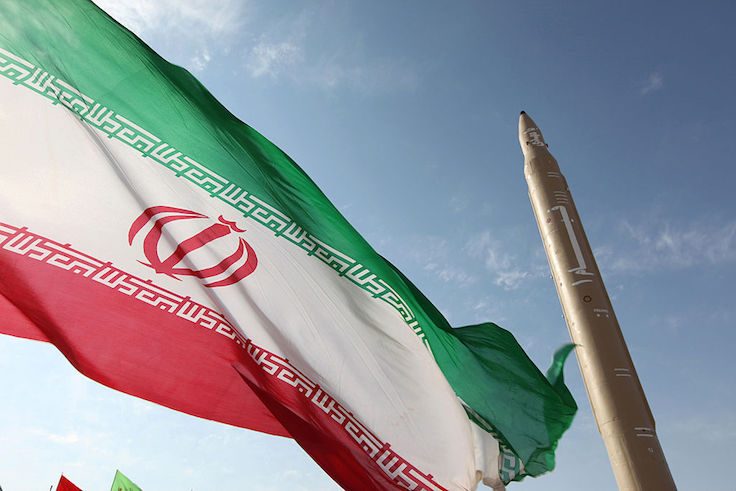 In The News
Iran IRGC head: Israel can be destroyed in one operation
05/06/2021
Iran's Islamic Revolutionary Guard Corps commander Maj.-Gen. Hossein Salami said that Israel "security" has been eroded, and its safety "bubble" burst in the last few months in a wide-ranging television interview.
He bragged at length about how the "Zionist regime" is supposedly in the midst of security, political and social disintegration. He then claimed that Israel has suffered strikes against its maritime interests, cybersecurity vulnerabilities and other security setbacks, including mysterious explosions and a rocket that flew over Dimona.
Salami pointed to a string of incidents over the last several months, appearing to take credit for them. He said that a mysterious explosion in Israel, allegedly at a rocket factory on April 20, was a huge explosion that he said "resembled that of a nuclear explosion."
This is part of a domino effect, which has included cyberattacks on Israel, "the killing of Mossad operatives in northern Iraq" and threats to a chemical factory in Haifa and Ben-Gurion Airport. His interview was headlined in most major Iranian media on Thursday, receiving front-page coverage.
The long list of incidents provided by Salami indicates that he wants Iran to be seen as somehow responsible. He pointed to the list, as well as cyberattacks on 80 companies. He also said that 90% of Israel's trade is maritime and that Israel is vulnerable at sea. He noted that it is a relatively narrow country and has no strategic depth.
Read More: Jerusalem Post