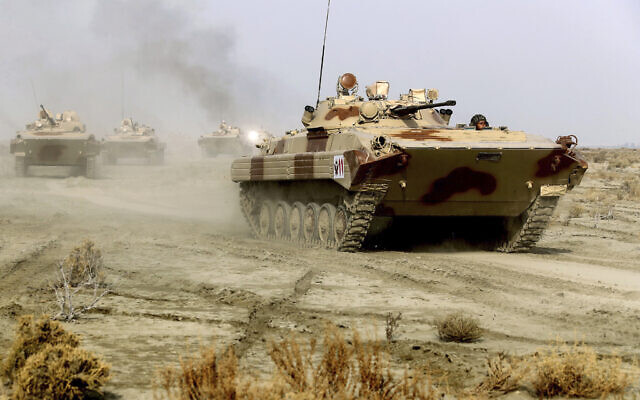 In The News
Iran holds military drill near Azerbaijan border due to 'Zionist presence' there
TEHRAN, Iran — Tehran on Tuesday invoked its "sovereignty" to dismiss Azerbaijan's concerns over Iranian military exercises near their shared border.
"The drills carried out by our country in the northwest border areas… are a question of sovereignty," Iranian foreign ministry spokesman Saeed Khatibzadeh said in a statement on the ministry website.
Tehran "will take all measures it judges necessary for its national security", he said, adding, "Iran will not tolerate the presence of the Zionist regime near our borders" — an allusion to Azerbaijan's relations with Israel.
Azerbaijani President Ilham Aliyev had criticized Tehran over the drills, calling them "a very surprising event."
Read More: Times of Israel